Bubbly facts for Sparkling Wine Week
The first week of July saw South Africans celebrating Sparkling Wine Week. There is indeed something about sipping on some bubbly that adds sophistication to any occasion and no celebration is complete without adding some bubbly to the mix.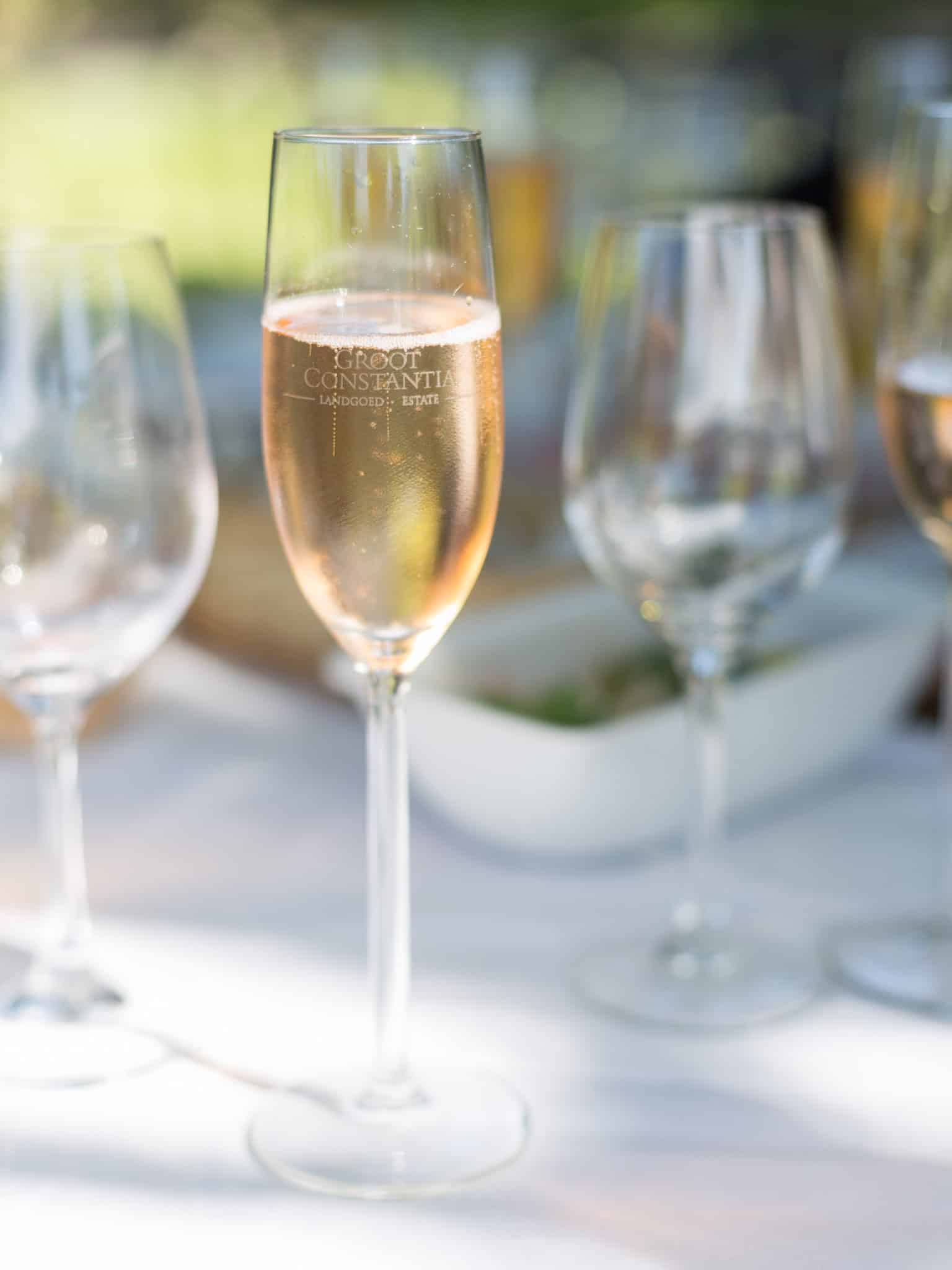 There are three main types of bubbles: Champagne, Méthode Cap Classique (MCC) and Sparkling wine – but what is the difference between these three?
What's in a name?

Boela Gerber, winemaker for Groot Constantia explains that the difference between MCC and champagne is that only sparkling wines made in the Champagne region of France can be labelled under that name.  

"Here in SA, we refer to our locally produced, and often times superior, version as Methode Cap Classique (MCC), yet both wines rely on the traditional French fermenting process. Often released in small batch quantities, MCC and champagne production is not a mass-scale operation – particularly due to the long ageing process required."
MCC is made using grapes that are low in sugar. Similar to white wine, MCC grapes are pressed and then fermented to produce a low alcohol wine. But when the wine is ready for bottling, sugar and yeast is added and the wine-sugar-yeast mixture is bottled. The carbon dioxide in MCC is formed during the second fermentation in the bottle. The wine is left with the yeast in bottle for at least one year, often two three years, before the sediment is removed in a process called degorgement to get the wine for the market.

"Sparkling wine by comparison is created by a quick process which uses artificial carbonation on the production line. The difference can easily be spotted in the size of the bubbles – sparkling wine has larger, coarser fizz. Sparkling wine starts off as still wine – it's made in exactly the same way as a Chardonnay for example, and the addition of carbon dioxide makes it fizzy. Sparkling wine is normally more affordable than MCC or Champagne, as it doesn't take as much time to produce the bubbles," says Gerber.
Get celebrating!

To celebrate any occasion Gerber recommends the Groot Constantia Method Cap Classique Brut Rose, which is made with 90% Pinot noir grapes and 10% Chardonnay grapes. This MCC has a delicate salmon pink colour and is the perfect way to enjoy some bubbly – whatever your reason.

From our cellars Frederick the Great of Prussia, Louis Phillipe (King of the French) and Napoleon were supplied...
come and add yourself to the list!
Become part of a lineage of royalty and noble men who have savoured our wines for centuries.
By joining our exclusive Groot Constantia Wine Club you will enjoy the following exclusive benefits:
No initial sign up cost

Wine Club Members receive a standard 10% discount on Groot Constantia wines bought at the Groot Constantia Wine Estate and on our website www.grootconstantia.co.za

Be among the first to be informed of specials and new releases

Have the exclusive opportunity to pre-order new vintages