Celebrate #GrootSummer with our new Groot Constantia Rosé
Longer days and shorter nights, balmy weather and a well-chilled glass of bubbly is what summer is all about. Sharing and creating those best moments of summer is what makes it even more memorable. This summer we've shared our hashtag: #GrootSummer and it was up to you to get in on the fun too and tag us in your #GrootSummer shots. We've seen some amazing shots with you enjoying and living your best #GrootSummer life at our estate and even those taken in the comfort of your own home and abroad. Here are a few of our favourite photos you have shared on our social media channels:
@GrootConstantia beautiful vineyard #wine #winetasting #winewednesday #groot #capetown #SouthAfrica pic.twitter.com/0xsRP74wlB

— Sarah Jane Macuix (@SarahJLambeth) January 2, 2019
Experience to the oldest producing Wine Estate in South Africa @grootconstantia. 🍷 pic.twitter.com/bELUym8nog

— Mack Wantashi (@mackwantashi) December 29, 2018

For some, summer means the introduction of berries and tropical fruit into the season.
And as the saying goes, wine counts as a serving of fruit, so it's only fitting that we celebrate #GrootSummer in style with our new Groot Constantia Rosé. Consisting of 42% Cabernet Sauvignon, 30% Merlot, 22% Semillon, 6% Sauvignon Blanc. Minimum contact with the grape skins ensures this Rosé has a delicate shell pink colour. The nose shows amazing complexity, with strawberries, raspberries, melon a hint of jasmine. The fruit flavours follow on the palate and the fresh acidity leaves a clean, dry finish. This makes our Rosé the perfect wine to pair for your Valentine's day dinner for your loved one. Serve with light salads, light pasta and rice dishes, pairs especially well with seafood.
3 for 2 Rose Special – Valid On The Estate Only
We currently have a special running just in time for Valentine's day, purchase two bottles of Rosé and get the third one free!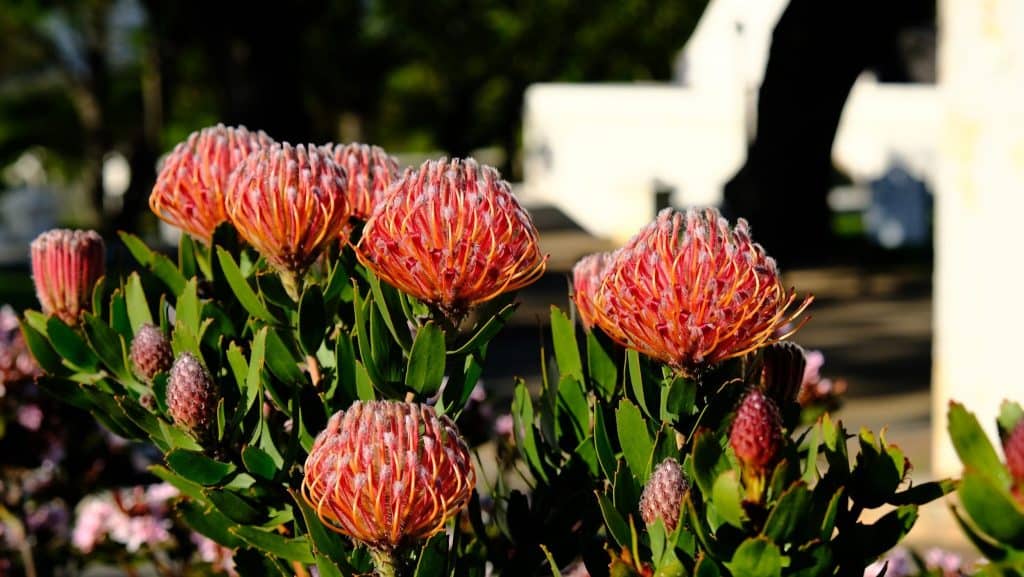 Groot Constantia have been named as an official WWF (World Wildlife fund) conservation champion. WWF Conservation Champions are only officially recognised after meeting rigorous conservation criteria, and as part of the Biodiversity and Wine Initiative Groot Constantia are focused on:
Minimising the loss of threatened natural habitat;
Increasing the total area of well-managed natural habitat set aside;
Promoting changes in farming practices that enhance biodiversity, both in vineyards and surrounding natural areas;
Positioning the biodiversity of the Cape Floral Kingdom – and the estate's proactive stance to environmental sustainability and conservation – as an important selling point.
This partnership with the Worldwide Fund for Nature is part of the Conservation Champions programme, which sees the South African wine industry and the conservation sector working together to promote awareness and drive participation in conservation-focused farming practice.

From our cellars Frederick the Great of Prussia, Louis Phillipe (King of the French) and Napoleon were supplied...
come and add yourself to the list!
Become part of a lineage of royalty and noble men who have savoured our wines for centuries.
By joining our exclusive Groot Constantia Wine Club you will enjoy the following exclusive benefits:
No initial sign up cost

Wine Club Members receive a standard 10% discount on Groot Constantia wines bought at the Groot Constantia Wine Estate and on our website www.grootconstantia.co.za

Be among the first to be informed of specials and new releases

Have the exclusive opportunity to pre-order new vintages