The 7th of July sees chocolate lovers celebrating World Chocolate Day. What better way to savour this much-loved confectionery than by pairing it with another indulgent and legendary treat – wine!
Don't believe those who say that chocolate doesn't pair well with wine. When done properly, there are few things as deliciously decadent. But finding the perfect combination is key. Wine's acidity and tannins can clash with the creaminess and subtle flavours of chocolate. So, as with most food and wine pairings, the aim is to complement or contrast the flavours.
Groot Constantia, South Africa's oldest wine estate with a 333 year history of producing wine, offers a popular Chocolate and Wine Pairing experience which is a collaboration between three masters, viticulturist Floricius Beukes, winemaker Boela Gerber and chocolate master Annelize Morkel.
"People may be surprised to learn that chocolate has more aroma molecules than wine," says Grant Newton, Marketing Manager for Groot Constantia. "Imagine placing a piece of chocolate on your tongue, as it melts at the tip you begin to taste an intense flavour of morello cherries. As the chocolate slide towards the back of your mouth, you discover cinnamon and spices. Now, take a sip of Groot Constantia Pinotage, and you can easily pick up on scents of bright red fruit, black berries, and liquorice. You will also appreciate the white chocolate infused with lime and apricots as you pair it with the Groot Constantia Chardonnay."
Dark chocolate is the easiest to pair and generally matches well with deep, dark reds – think Cab Sauv or Pinotage that have some weight to them. A Late Harvest, Muscadel or Port-style wine is also generally a good pair with dark chocolate.
How to get the most out of your Chocolate and Wine Pairing experience
Groot Constantia offers the following advise to best enjoy your Chocolate and Wine Pairing experience:
"It's important to tap into all five of your senses. First open the chocolate and be sure to listen to the rustle of the paper and slowly tear off the paper to reveal the delicious chocolate. Smell the chocolate and savour the aroma. Take a small piece and let it melt slowly in your mouth. To fully appreciate the chocolate's scent, make sure you inhale through your mouth and out through your nose – this allows for the flavours and aromas to fully penetrate your senses. Think about the aroma, consider the flavour, texture and how long it lingers."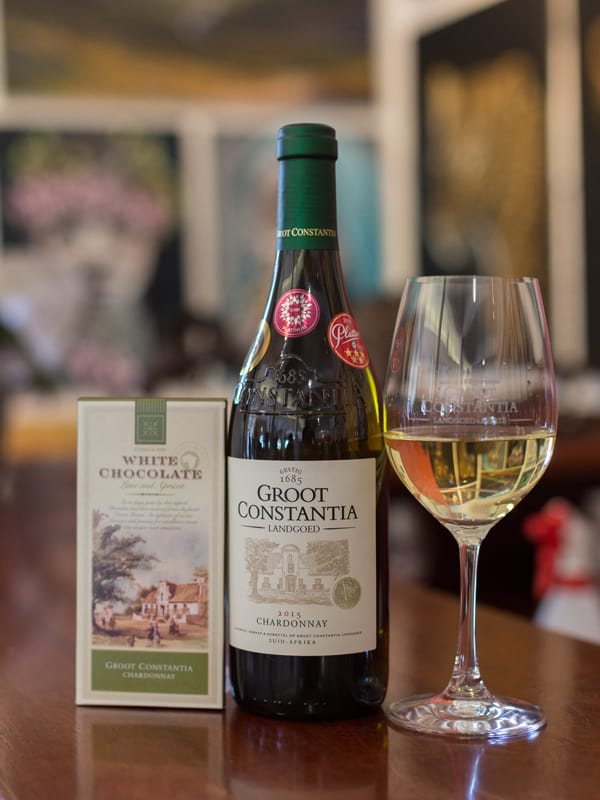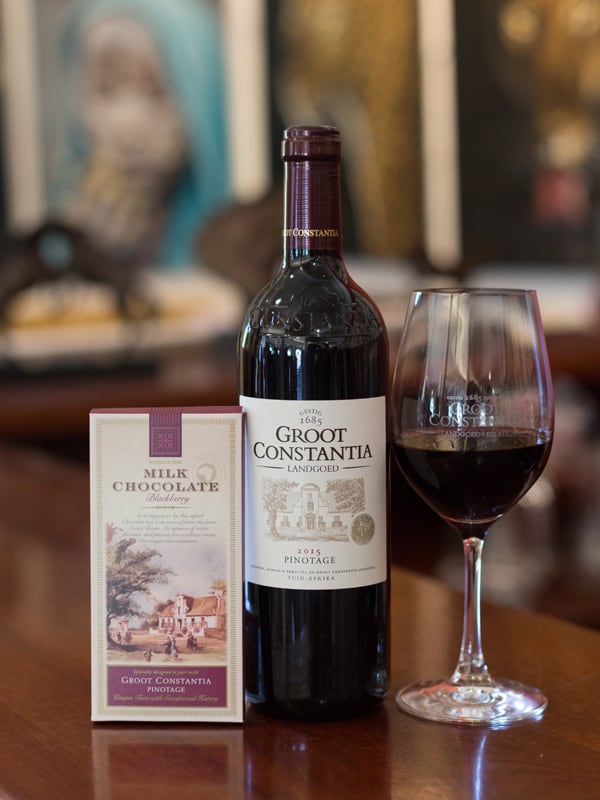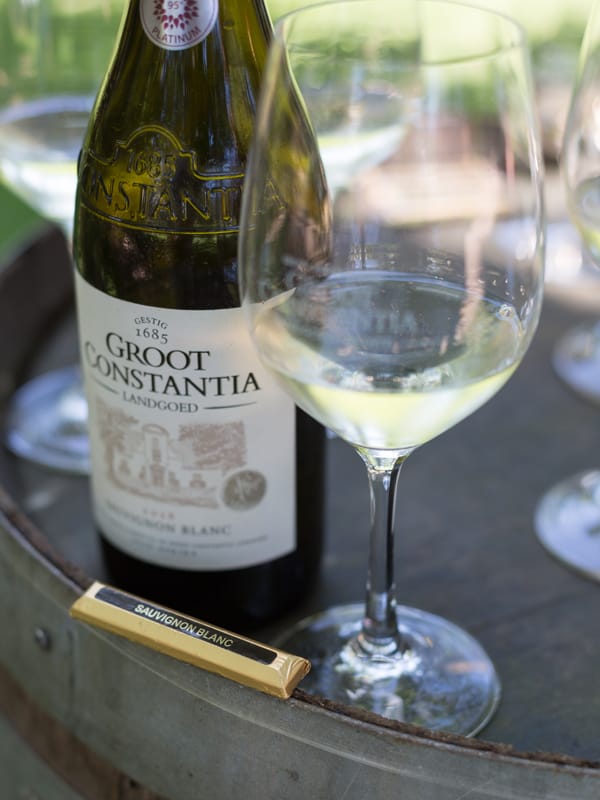 "Now do the same with the wine. Look at the colour, smell it, enjoy the aroma. Take a sip and before you swallow, savour the flavours. Is it dry or sweet? How fresh and fruity is it? Does it feel light in the mouth or weighty and thick? Now it's time to taste the two together. Take another small piece of chocolate, and allow it to begin melting in your mouth. Then take a sip of the wine. As you swallow the chocolate and the wine think about how the flavours work together. Are they both equally sweet? Do the flavours of the wine and chocolate meet at the end, or do they stand apart? Is the combination better than the two separate parts?
Groot Constantia's Chocolate and Wine Pairing experience
The Chocolate and Wine Pairing at Groot Constantia features five special hand crafted chocolates carefully matched with five of Groot Constantia's wines.
For lovers of white wine there is the Groot Constantia Blanc de Noir or Sauvignon Blanc paired with a tropical guava white chocolate.  Following this is the Groot Constantia Chardonnay paired with white lime and apricot chocolate. Moving on to the red wines there is a Groot Constantia Rood paired with cherry blossom chocolate. After this try the Pinotage paired with blackberry milk chocolate or the Shiraz paired with secret spices and vanilla chocolate.  Finally there is the Groot Constantia Gouverneurs Reserve Red paired with dark morello cherry chocolate.
Groot Constantia's Chocolate and Wine Pairing experience costs R125 per person and is available every day from 09h00 to 16h00 in all three tasting venues on the estate – the modern production cellar, the tasting hall, and the historic Cloete Cellar for those who hold a Visitors Route ticket.
A combination Chocolate and Wine Pairing and Visitors Route experience costs R145 per person and includes the Chocolate and Wine Pairing and the full Visitor's Route experience, which covers museum access, a guided Cellar Tour, a wine tasting and a Souvenir Spiegelau Crystal Glass. The Visitors Route experience ticket alone costs R95.
For more information on Groot Constantia's Chocolate and Wine Pairing and Visitors Route experiences visit www.grootconstantia.co.za or connect with Groot Constantia via social media on Twitter, Facebook and Instagram @GrootConstantia.
Ends