It was a normal buzzing day on the Estate, until it became an extraordinary one with a few exciting murmurs and squeals in the bottom tasting room. Yes, you guessed it we had a celebrity in our midst, none other than the famous crooner Ed Sheeran!
Our staff immediately recognized him as he casually walked in in search of our renowned award-winning wines to take home back to the UK. His favourite you might ask? The 2016 Gouverneurs Reserve Red and White blends.
Ed Sheeran was incredibly kind-hearted and friendly to our staff and even posed and directed a few selfies after his indulgent Chocolate and wine pairing which admittingly proved to sweep the crooner off of his feet with the purchase of two cases of his favourite Groot Constantia wines to enjoy back home with his lovely wife.
Pictured below with Ed Sheeran is our floor manager Charles Collins.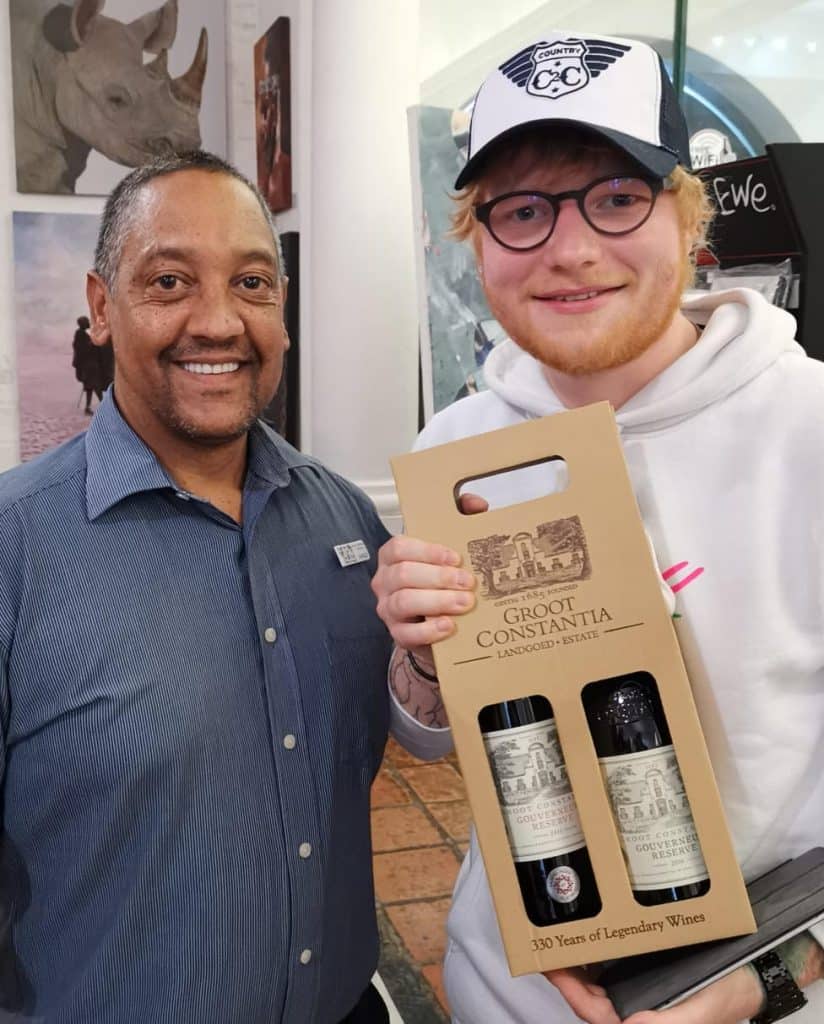 Ed Sheeran and guests partaking in our popular Chocolate and Wine Pairing.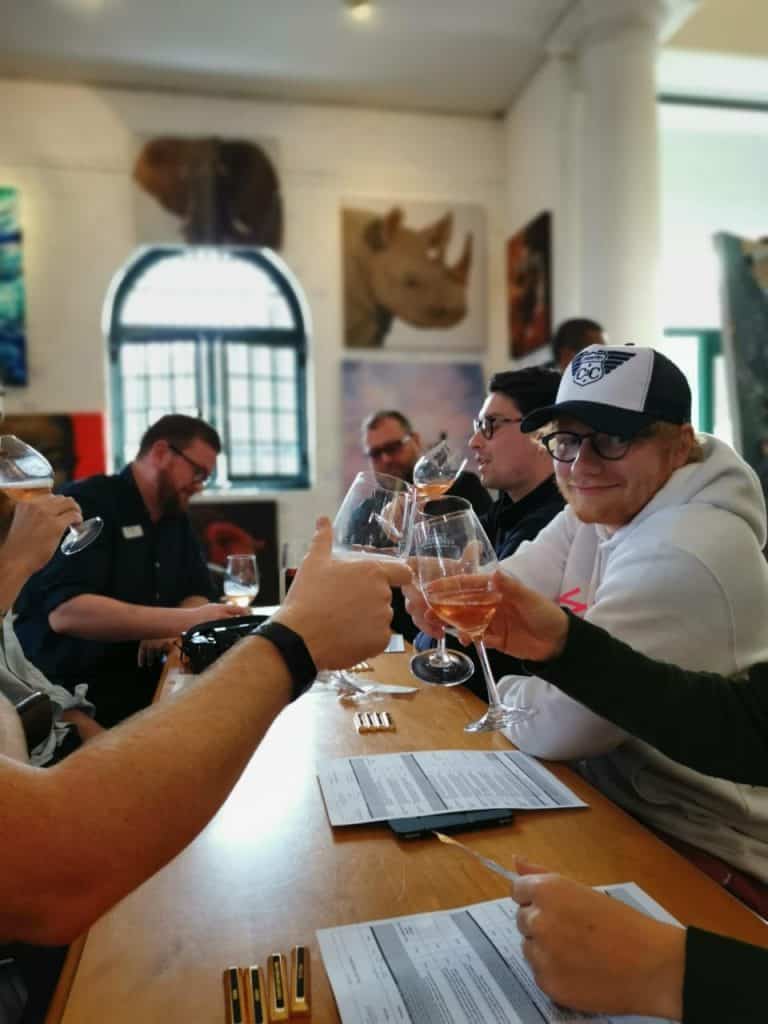 https://www.instagram.com/p/Bvg8hQ0ghif/?utm_source=ig_web_button_share_sheet
Thank you Mr Sheeran for visiting our Estate, we do hope you will be back in the near future.
Ed Sheeran: