Groot Constantia is the oldest wine estate in South Africa and this year it is celebrating 333 years of continuous wine production. This makes three a rather magical number, so here are the top three of everything about the estate.
Three ways to appreciate the wine.
Paired with chocolate and surrounded by art at the tasting room as you enter the estate.
Immersed in the history in the recently refurbished Cloete Cellar.
With a meal or a picnic at the Jonkershuis Restaurant or Simon's Deli.
Three places to explore on the estate.
The stately Cape Dutch Manor House, now a museum, depicting the lifestyle of the owners from bygone days.
Walk up the avenue of oak trees to see the historical bath and the views across the Constantia Valley all the way to the ocean.
Discover the story of Grand Constance in the Cloete Cellar or at the tasting room.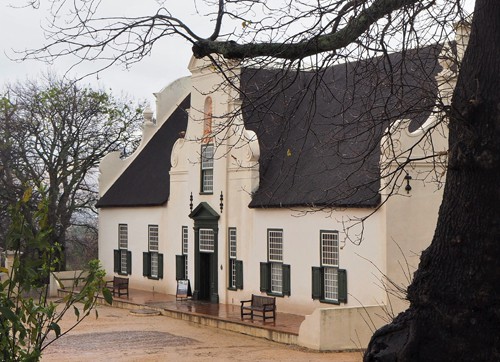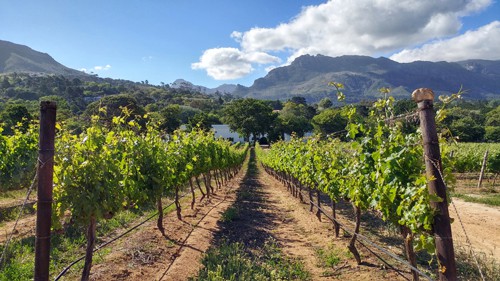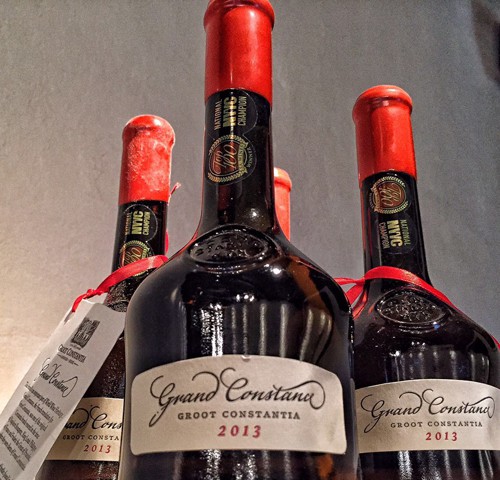 Three Voice Map audio tours to explore the estate.
Deep Roots and Trade Routes
The Museum guide, Groot Constantia, home to South African Wine
Cellar Guide, from berry to barrel to bottle.
Three wines awarded 5 stars by the Platters South African Wine Guide
Gouverneurs Reserve (Red)
Chardonnay 2015
Cabernet Sauvignon 2012
Three unusual awards.
Grand Constance 1821 wines feature on one of five stamps issued in 2017 to commemorate the wine industry in South Africa.
Groot Constantia won the Heritage Award for the most Welcoming Cellar Door Experience in the Klink Awards.
World Wildlife Fund (WWF) awarded Groot Constantia the status of Conservation Champion in recognition of their conservation focused farming practices.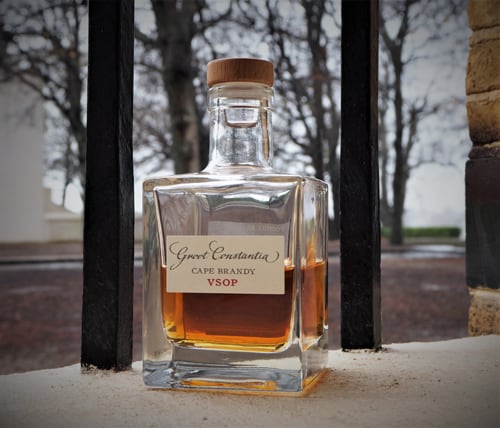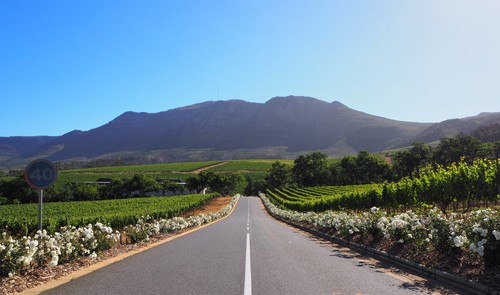 Three things you  might not know about Groot Constantia.
Groot Constantia still have the original purchase order from Napoleon who required thirty bottles of Groot Constantia wine a month to give him comfort during his exile on St Helena Island.
Groot Constantia is a heritage site, working wine farm and owned by the people of South Africa since 1993 when the Groot Constantia Trust was formed to run the estate as a non profit company.
Groot Constantia produces brandy, and their VSOP Cape Brandy is only available for purchase on the estate.
Groot Constantia is one of the top attractions in Cape Town and is not only for wine lovers. The history, scenery, food and art make it an appealing venue to all visitors.
Written by Di Brown aka the Roaming Giraffe.
Excited by life and passionate about Africa, I live to travel, meet people, take photos and find stories. I write for various print and online publications and share stories on my blog and via social media. Learning about responsible tourism is an ongoing journey and I am an advocate for wildlife and their right to be free from exploitation and human interactions for entertainment.