There couldn't be a more fitting time to celebrate the endurance and tenacity of the Groot Constantia team than in 2020.
In commemorating their 335th year of uninterrupted wine production, Groot Constantia is proud to have received a stellar 20 awards at the tenth anniversary of the Top 100 SA Wine Awards.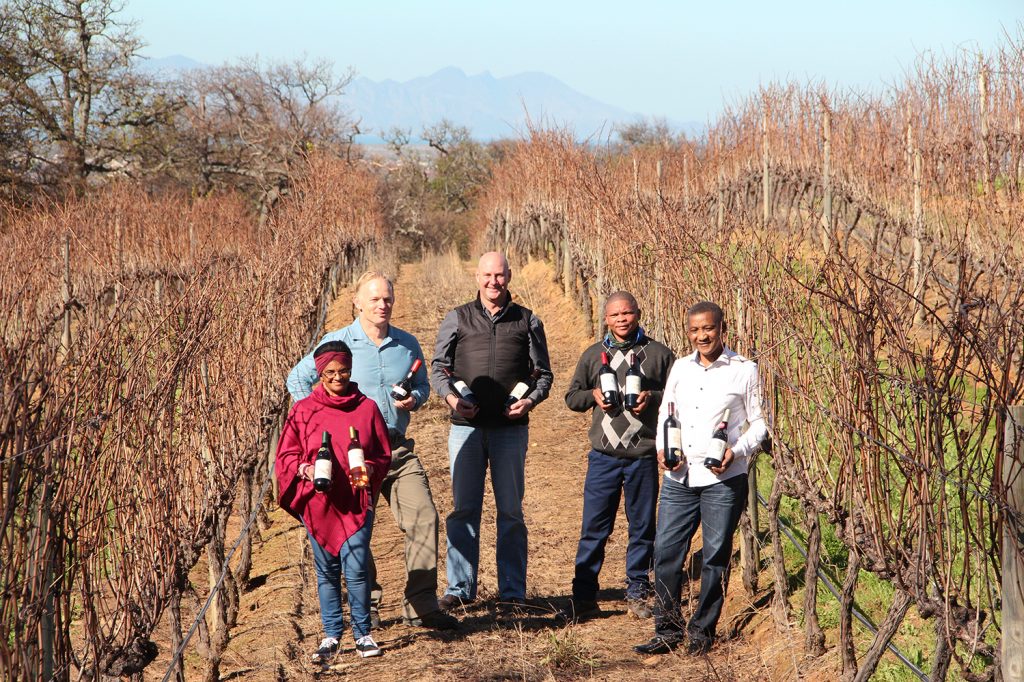 Grand Cru Best in Class, Double Platinum and Gold Awards
This year, Groot Constantia received five Grand Cru best in class accolades, as well as nine Top 100 Double Platinum awards.
Hansie Warries, the cellar foreman at Groot Constantia who has worked in different roles on the Estate over the last 28 years, was overjoyed to hear the news: "Good things happen when people work together, and the awards confirm that teamwork pays off. Our secret? We all have a deep love for what we do, and because of this, we give our utmost best every day."
The wines that walked away with both the top Grand Cru and Double Platinum honours include Groot Constantia's Gouverneurs Reserve Red 2017, Groot Constantia Rood 2017, Gouverneurs Reserve White 2017, Groot Constantia Rosé 2019 and the Grand Constance 2016. The four wines joining the Double Platinum line-up includes Chardonnay 2018, Cabernet Sauvignon 2017, Merlot 2017 and Lady of Abundance 2017.
"Proper planning and positive collaboration between resilient people lead to great results. We also work in a very special environment that serves as our daily inspiration to get up and do our part,"  says Cobus Wilson, Maintenance Coordinator who works closely with the Estate Manager and Viticulturist, Floricius Beukes.
"This must certainly be our greatest wine accolade achievement over the last decade. Having 9 of our wines being part of South Africa's Top 100 is an inspirational victory securing confidence amidst difficult circumstances," says Beukes.
Grand Constance's Star Still Shining Bright
The Top 100 Wine Consistency Award once again went to Groot Constantia's Grand Constance 2016. The wine has a legacy of achievements, also sharing the joint first place in the same category in 2015 to 2019, and earning the Grand Cru Best in Class for two years in a row.
Elizabeth George, a longstanding Groot Constantia employee for the last 22 years and current Cellar Assistant says that it's a blend of factors that lead to the superb consistency of the wine: "Soil preparation, proper vineyard practices and the tailored management thereof are very important. But equally so are the comradery of the employees and values like responsibility, trust, precision and passion."
Elizabeth is an authority when it comes to wine production at Groot Constantia as she worked in the cellars for 20 years alongside Winemaker, Boela Gerber.
"To produce a special kind of wine, you need a special group of people. The credit for the performance of the Grand Constance goes to our dedicated vineyard team. Their painstaking care include picking each berry and raisin by hand to translate into the consistency of the final product," says Gerber.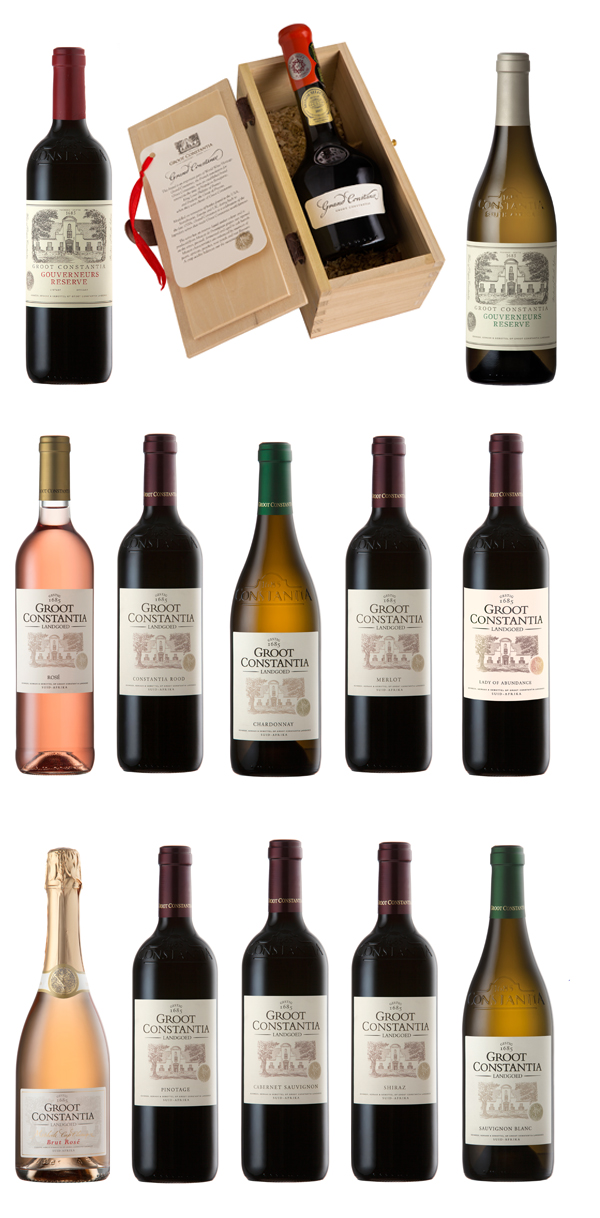 A Winning Combination: The Team and The Terroir
"The exceptional wine quality of the Estate over the centuries underlines the blessing of a truly magnificent terroir, efficiently utilised by passionate people. The result, of having nearly all our wines selected as one of South-Africa's Top 100 Wines, are the culmination of hard work by people across all levels of the business to fulfill our role of showcasing the rich heritage of the South African Wine Industry. When your entry-level wine get selected as one of the country's top 100, it makes a massive statement regarding the general quality of all your products," says Jean Naudé, CEO of Groot Constantia.
Postponing our 'Cheers'
The word "Constantia" is derived from Latin, meaning 'steadfast' and 'consistent', and this ethos has enabled the Estate to overcome many adversities to continuously harvest and craft classic wines. A true icon of longevity.
"Now is the time for South Africans to stand united by staying strong and being patient. But rest assured, the time will come when we will lift our glasses together again to celebrate both the significant victories and the small everyday pleasures of this beautiful country," concludes Naudé.
For more information visit www.grootconstantia.co.za or connect with Groot Constantia via social media on Twitter, Facebook and Instagram @GrootConstantia.