Winners were announced on Tuesday and the winning Groot Constantia wines are: Grand Constance 2015, Gouverneurs Reserve Red 2015, Shiraz 2015, Merlot 2015, Cabernet Sauvignon 2016, Gouverneurs Reserve White 2016, and the Chardonnay 2017.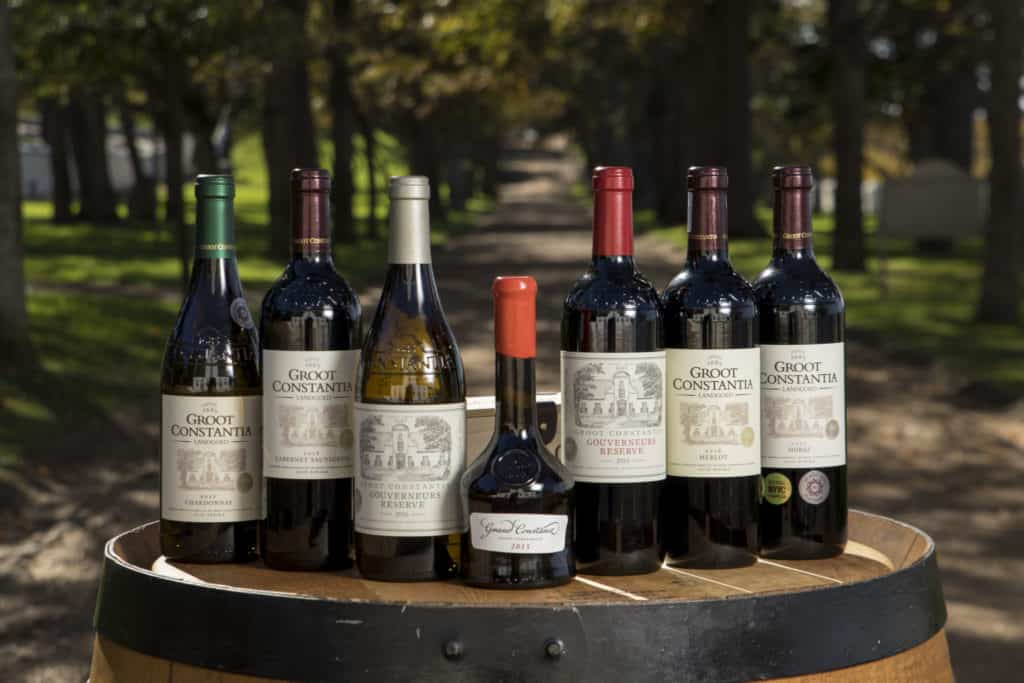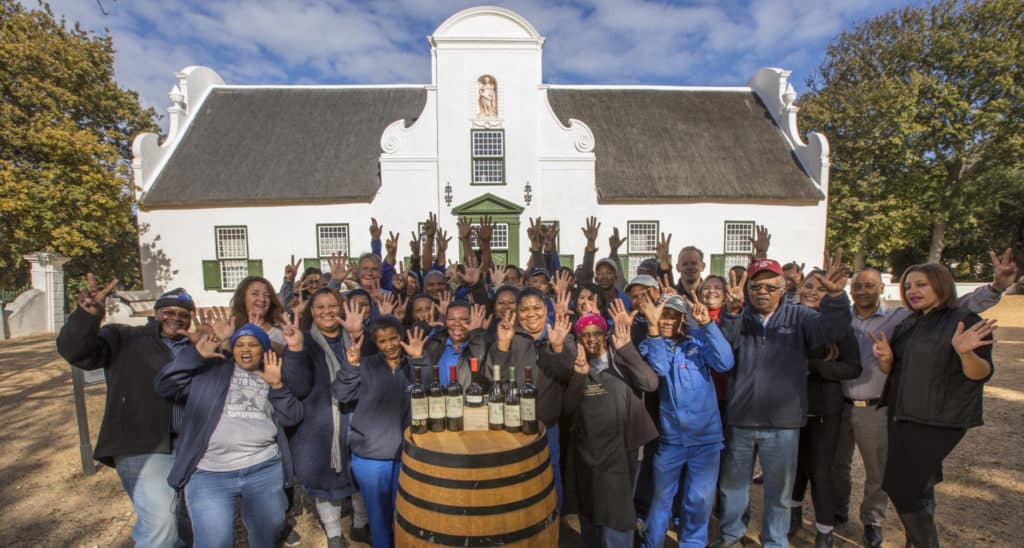 Grand Cru Best in Class award for Grand Constance

The Top 100 Grand Cru National Champion Best in Class award went to Groot Constantia's Grand Constance 2015.  The iconic Grand Constance is no stranger to being awarded – with the Grand Constance 2015 also achieving a Gold Award at the recent 2018 Monde Selection International Wine Contest which took place in Brussels on 19 and 20 April.
"This award would have made our founder, Simon van der Stel, very proud. Consistency was an attribute that van der Stel held in high esteem and one of the reason that he named his farm Constantia,"  says Jean Naudé, CEO of Groot Constantia.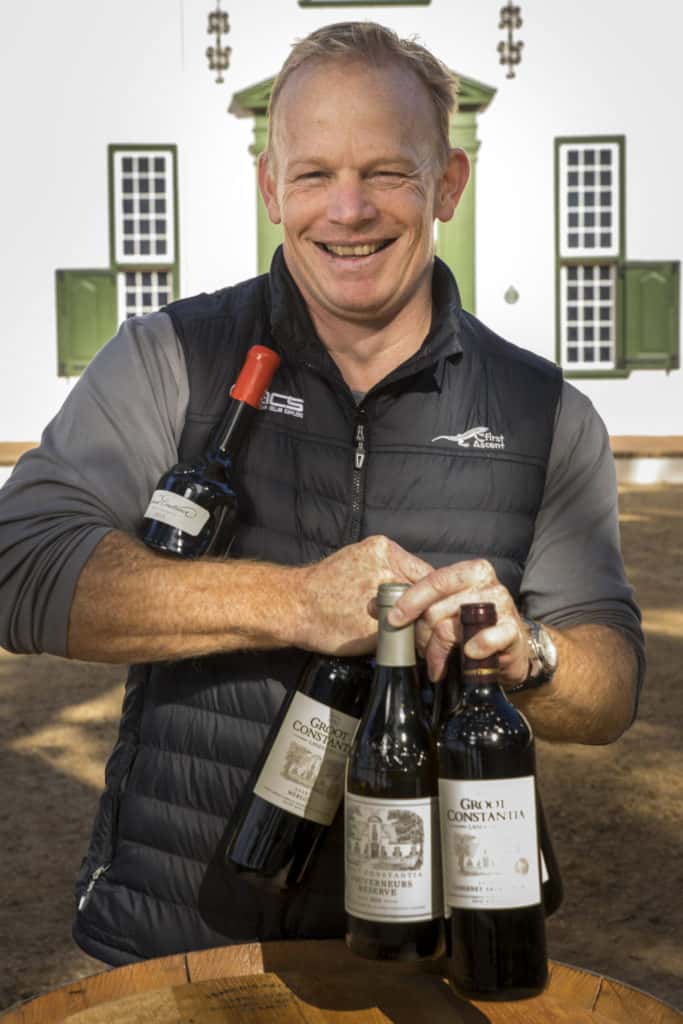 Vineyard Consistency Award
Furthermore Groot Constantia walked away with the Vineyard Consistency Award, with a Top Six ranking over a full eight years.
"The Groot Constantia trademark has become a mark of consistency and quality – as it was 200 years ago. Credit must go to the vineyard team, who remain consistent in their dedication – from pruning to canopy management and harvest," says Floricius Beukes, Estate Manager and Viticulturist at Groot Constantia.
"Our efforts in the vineyards have also led to Groot Constantia being named a World Wide Fund for Nature Conservation Champion, and we have been acknowledged as an environmental leader in the industry for our commitment to conservation, responsible production practices, integrated environmental management systems, and spearheading innovations in water, energy efficiency and climate adaptation."
"Regardless of development pressures on land in the heart of a prosperous city, Groot Constantia has stood the test of time and is a conservation miracle," says  Beukes.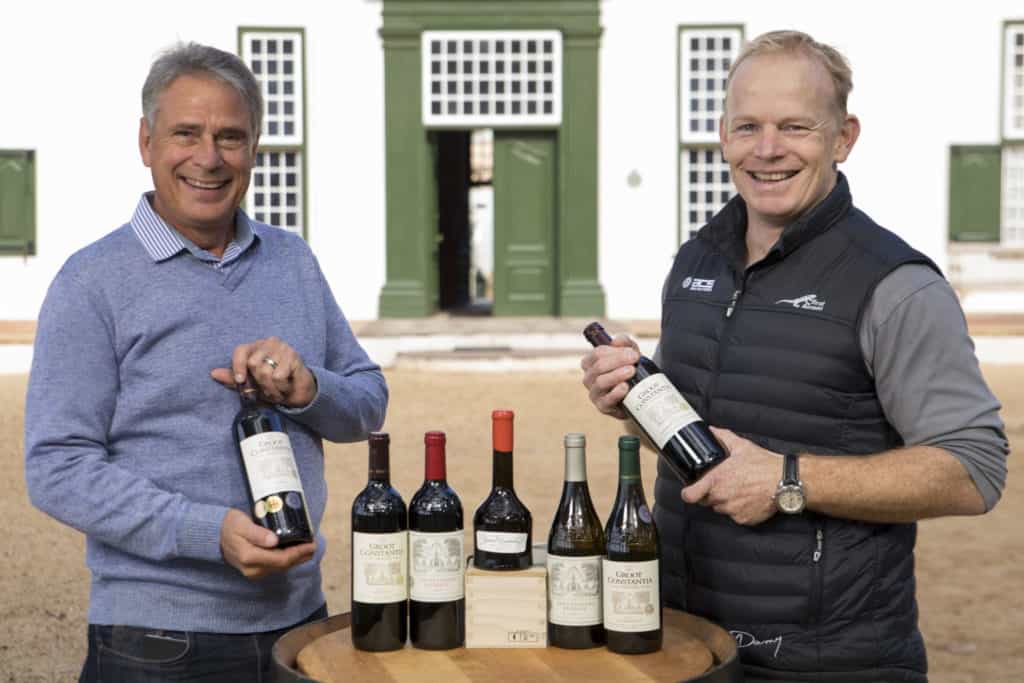 Year-on-Year Increase In Accolades

Each year Groot Constantia takes home more accolades from the Top 100 SA Wines awards than the year prior.  "Seven of our wines were chosen for the Top 100 wines in South-Africa list. Having 7% of SA's Top 100 wines is certainly our greatest wine accolade achievement over the last decade," says  Naudé.
Boela Gerber, winemaker for Groot Constantia says that "these awards are the result of years of hard work and to have achieved this with a wide spectrum of varietals, both in terms of red and white, underlines the versatility of Groot Constantia as a precious and unique estate with an exceptional South African terroir."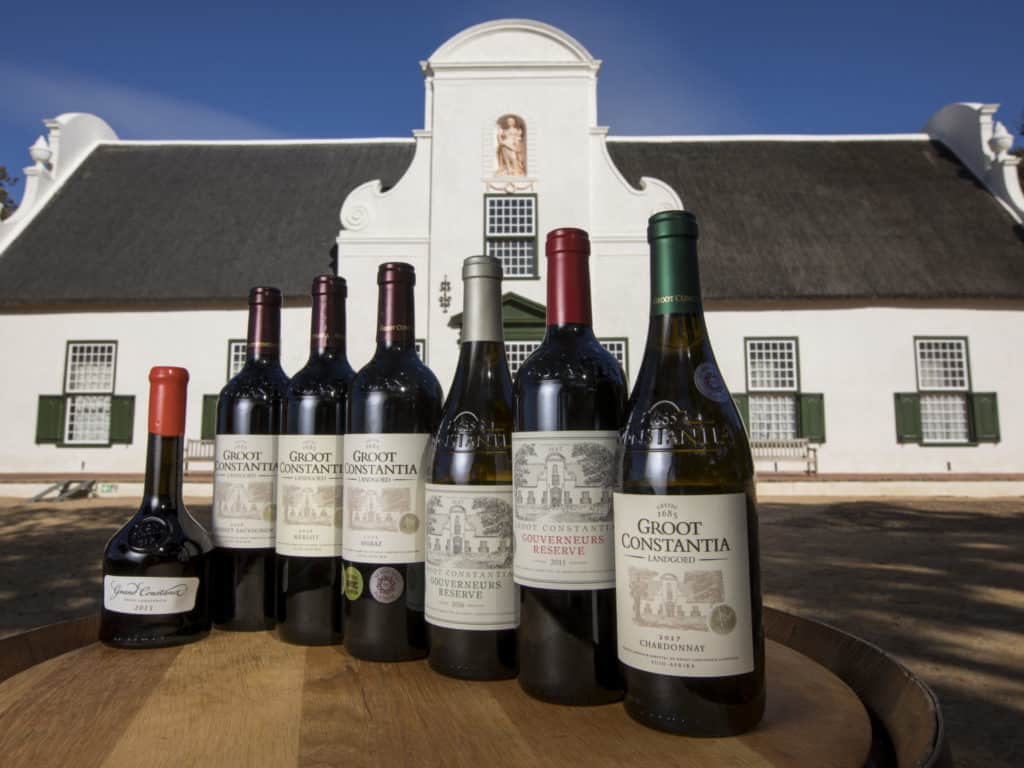 Groot Constantia celebrates its 333rd birthday

The winning of these recent awards are a fitting accolade to celebrate Groot Constantia's 333rd birthday  – South Africa's oldest wine producing farm, with an uninterrupted history of wine production.
333 years later and the Groot Constantia wines continue to move from strength to strength – having collectively won well over 100 gold awards in the past decade alone.
For more information visit www.grootconstantia.co.za or connect with Groot Constantia via social media on Twitter, Facebook and Instagram @GrootConstantia.