In the vineyards with Daniel Thana, supervisor at Groot Constantia Wine Estate
CONSTANTIA, SOUTH AFRICA
A warm smile greets me as I walk towards the estate workshop. I'm here to sit down with Daniel Thana to find out what a typical day in his shoes is like at Groot Constantia – his place of work for nearly three decades!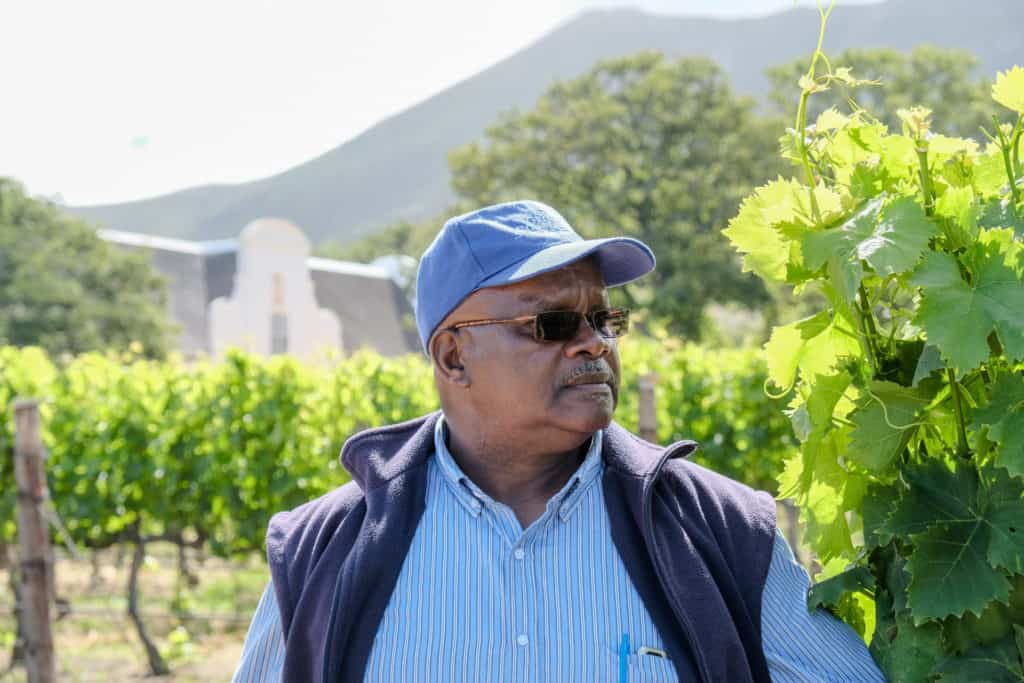 What is your role at Groot Constantia?
"I am the farm supervisor managing 5 teams of farm staff in the vineyards comprising roughly 55 staff. I'm working directly under Floricius Beukes, the viticulturist and farm manager, to ensure that quality grapes land up in the winemakers cellar.
Describe your background before starting here at Groot Constantia?
"I come from a small farm near Worcester where I grew up surrounded in farm culture. Later my father moved and naturally so did the family. I spent time in Goudini as well as Robertson and I became a supervisor on the farm working with fruits and mostly in the vineyards as well as having experience working with cattle. From a youngster I was exposed to the ins-and-outs of what farming was all about. In 1993 I came to Groot Constantia Wine Estate, working in various roles, before becoming the farm supervisor in 2007.
My father had a big influence on me in my childhood and development in terms of my career – shaping me into who I am today."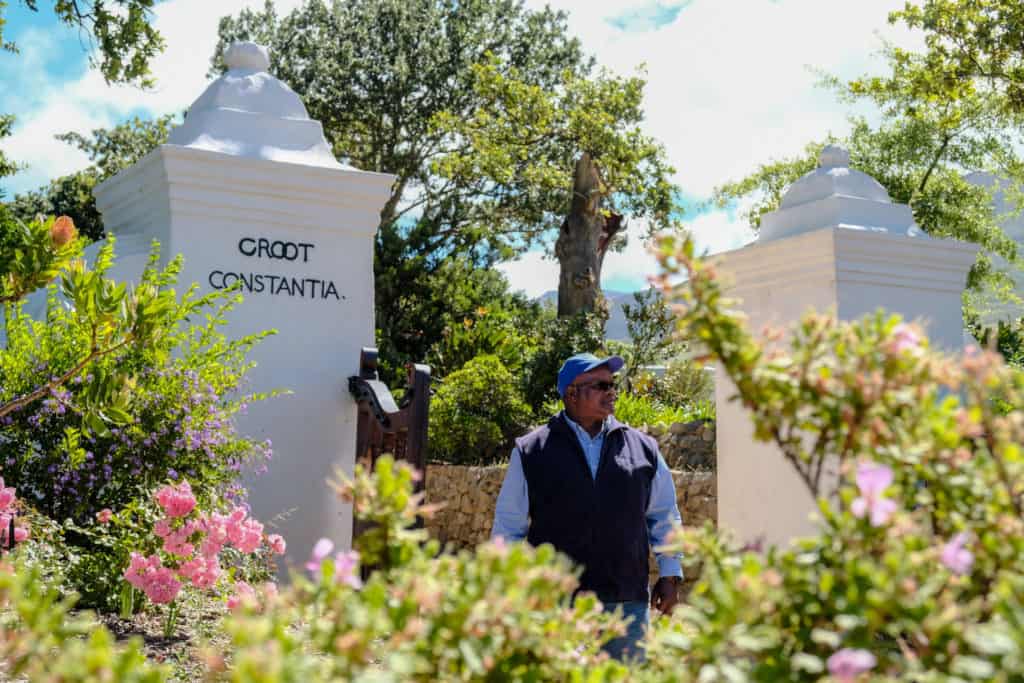 What is a typical day at the office for you?
"It involves a lot of planning. Planning, planning, and more planning! Timing in wine farming is very important and I have to watch everything closely to ensure that at the end of the day the grapes develop to the best they can be. This then will end up giving Boela the best grapes which we'll harvest when he feels it's the perfect time to continue making excellent wine.
Each day I'll start off arriving at the farm and saying a prayer together before delegating daily tasks to my teams. I'll head out to show my teams just what I expect and through the day I monitor progress of projects and handle any challenges which arise. During each season my focus changes from one thing to another for example in winter we do a lot of general farm maintenance and plant korog (winter crop). In other times of the year such as during the harvest time we start very early and spend all day together working well as a big team striving for the same goal – to keep our standards high with wine.
What is it that you're busy with now in late-spring on the estate?
"In early spring initially we are pruning the vines and then suckering the heads of unwanted shoots to ensure growth is concentrated on two branches. Then we continue to trim the side branches. Teams are split doing a mix of planting new vines, trimming side leaves to ensure the right sun exposure to the grapes and doing other jobs around the farm while we let the grapes flower and start producing fruit."
Do you have a favourite time of year at Groot Constantia?
"I love spring time! In September all the new leaves are coming out and the vibrant green looks beautiful. The change on the farm from winter which is very bare to spring with all the new leaves and small grapes developing is exciting as the new vintage has started."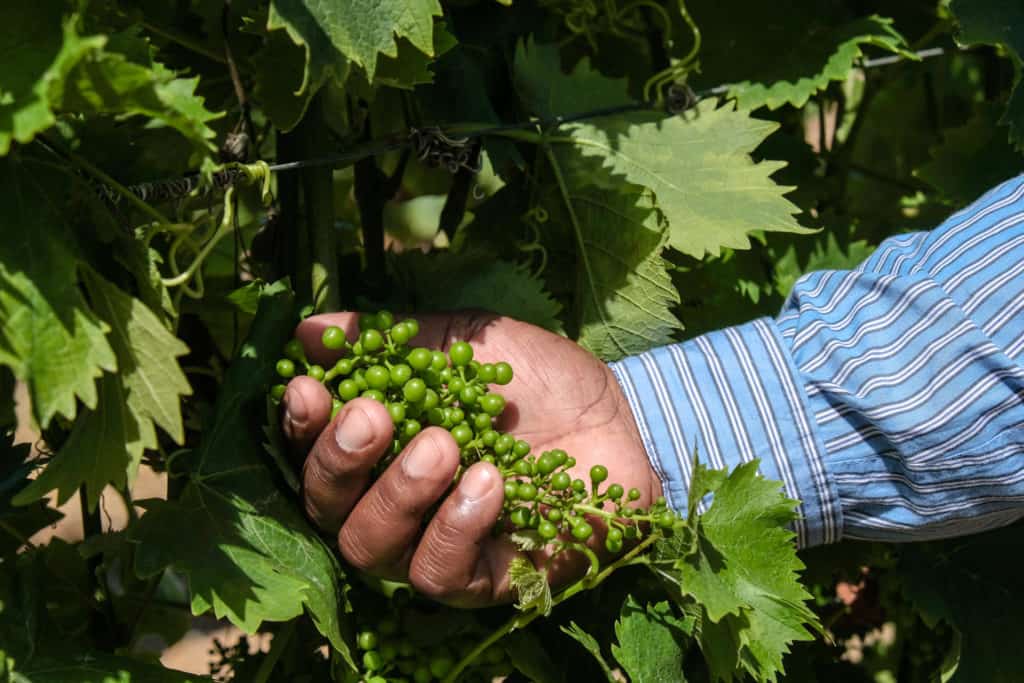 Have you had any memorable moments that have stood out over the years?
"Every day on the farm is a blessed day. When the grapes are maturing and showing their late stages filled with sugar it is so rewarding to see mine and my teams hard work on the farm is coming to something special.
Some mornings when we are going through the vineyards we see wildlife such as Rooikat (caracal) or Ystervark (porcupine) which is always special."
I believe you were recently recognized as one of the region's top farm supervisors. Tell us about the award and what it means to you?
"Just recently in October I was fortunate to be recognized as the best foreman in the district – which means a lot to me! Constantia falls under the Durbanville district which sees the foremen or supervisors from all farms putting themselves forward to be acknowledged for their hard work. The award is supported by the Western Cape Government and Shoprite."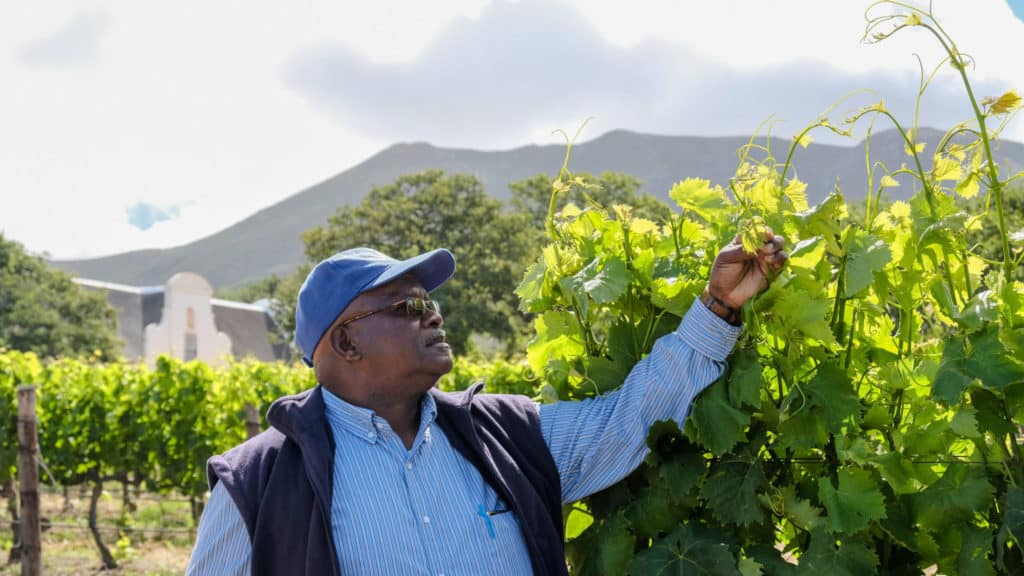 Any plans to strive for the big award in upcoming years?
"Yes! I will try my best to win the local award again next year hope to try my best to win the big award."
We leave the office and take a stroll through the vineyards where he shows me how the grapes are developing. He holds a young bunch of what will become the Grand Constance and smiles. Daniel Thana is a proud man who is continually gathering ever more knowledge which he'll no doubt share with younger members of his team. One can see he gives his all to this estate which he clearly loves and which he's seen evolve over the years to one of South Africa's leading wine producers.
By Justin Hawthorne

From our cellars Frederick the Great of Prussia, Louis Phillipe (King of the French) and Napoleon were supplied...
come and add yourself to the list!
Become part of a lineage of royalty and noble men who have savoured our wines for centuries.
By joining our exclusive Groot Constantia Wine Club you will enjoy the following exclusive benefits:
No initial sign up cost

Wine Club Members receive a standard 10% discount on Groot Constantia wines bought at the Groot Constantia Wine Estate and on our website www.grootconstantia.co.za

Be among the first to be informed of specials and new releases

Have the exclusive opportunity to pre-order new vintages