Mediavrystelling: Wingerdboukundige met gesogte 1659-erepenning vereer
Die wingerdboukundige prof Piet Goussard is op 7 Februarie 2019 met die ikoniese 1659-erepenning vereer by die jaarlikse Wynoesherdenkingsgeleentheid op die geskiedkundige Groot Constantia-landgoed.
Volgens dr Ernest Messina, Voorsitter van Groot Constantia, word hierdie erepenning reeds sedert 1974 aan persone toegeken wat diep spore in die wynbedryf getrap het. "Prof Goussard het in sy loopbaan 'n belangrike rol gespeel in opleiding, navorsing en tegnologie-oordrag in wingerdbou en is 'n erkende deskundige in verskeie belangrike aspekte van wingerdbou," sê dr Messina. "Sy beduidende loopbaanprestasies getuig van 'n professionele lewe wat toegespits is op die bevordering van wingerdbou as dissipline en die Suid-Afrikaanse druiwe- en wynbedryf in die algemeen."
Prof Goussard kom oorspronklik van Prieska en later Agter-Paarl waar hy tydens skoolvakansies kennis gemaak het met die wêreld van tafel- en wyndruifboerdery. Hy het in 1971 by die Departement Wingerd- en Wynkunde by die Universiteit Stellenbosch aangesluit waar hy sy loopbaan as Professor in Wingerdkunde in 2014 afgesluit het. Hy was vir 14 jaar die hoof van die departement.
Sy navorsingsuitsette geniet wye erkenning en word vandag nog in die bedryf gebruik. Hy het meer as 100 wetenskaplike en populêre artikels gepubliseer en verskeie toekennings ontvang, soos die Suid-Afrikaanse Wingerd- en Wynkundevereniging (SAWWV) se gesogte merietemedalje in 2001. Hy was die redakteur van die vlagskipjoernaal van die Vereniging, die Suid-Afrikaanse Joernaal vir Enologie en Wingerdkunde vir 15 jaar. Prof Goussard, wat alom as 'n "lopende wynbou-ensiklopedie" beskou word, het in die laaste agt jaar drie boeke gepubliseer waarin hy sy uitgebreide wingerdboukennis en sy passie vir fotografie kombineer.
Die Wynoesherdenkingsgeleentheid word moontlik gemaak deur die finansiële ondersteuning en vennootskappe van Groot Constantia-landgoed, Die Burger, Standard Bank en Vinpro. Agri-Expo is die organiseerder.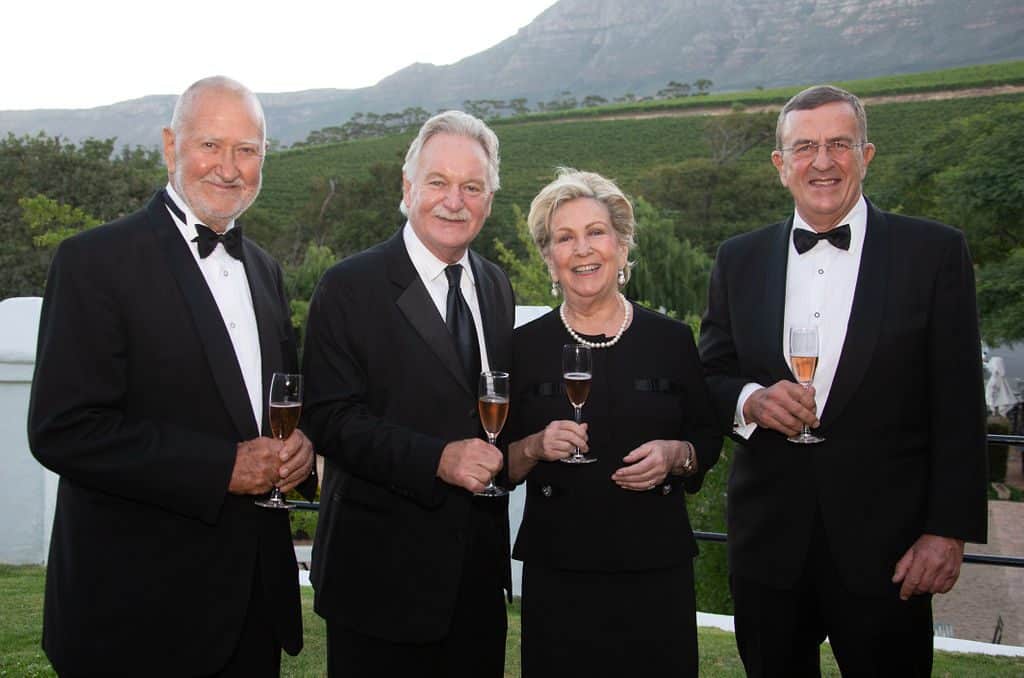 UITGEREIK DEUR:
Isabeau Botha
Korporatiewe Kommunikasiebestuurder
Agri-Expo
isabeau@agriexpo.co.za
021 975 4440
072 247 5868
www.agriexpo.co.za

From our cellars Frederick the Great of Prussia, Louis Phillipe (King of the French) and Napoleon were supplied...
come and add yourself to the list!
Become part of a lineage of royalty and noble men who have savoured our wines for centuries.
By joining our exclusive Groot Constantia Wine Club you will enjoy the following exclusive benefits:
No initial sign up cost

Wine Club Members receive a standard 10% discount on Groot Constantia wines bought at the Groot Constantia Wine Estate and on our website www.grootconstantia.co.za

Be among the first to be informed of specials and new releases

Have the exclusive opportunity to pre-order new vintages