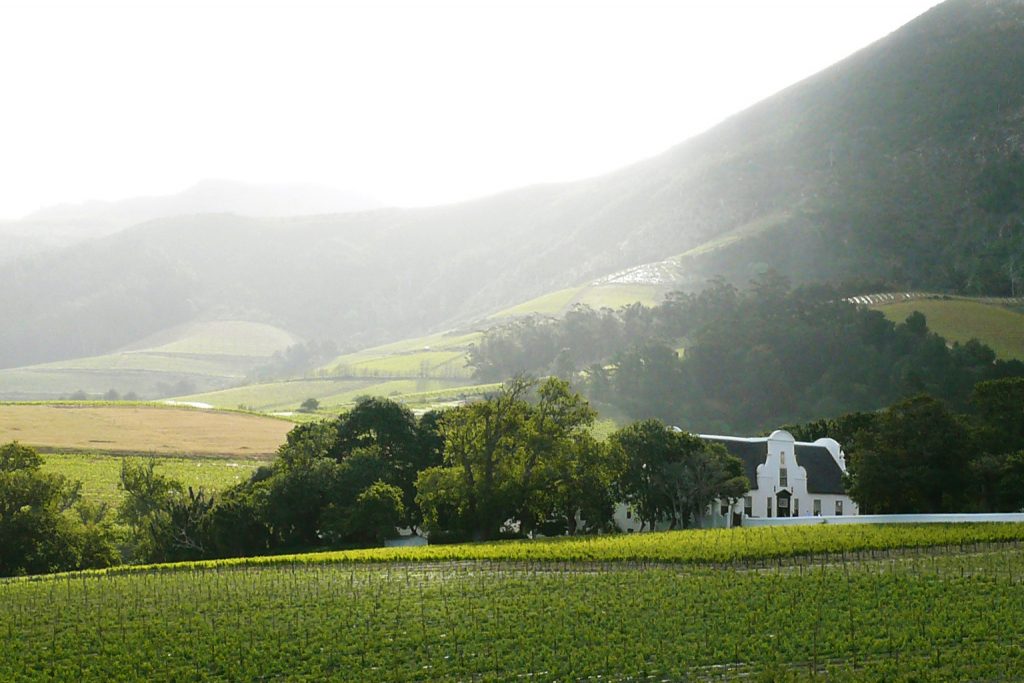 With lockdown many South Africans have become familiar with "lockdown birthdays" – paired down celebrations enjoyed quietly in your own space with only the closest family present to toast the occasion.
This is exactly how Groot Constantia celebrated its 335th birthday – the official date of which fell on 13 July – the date that the original title deed to the Estate was signed in 1685.
In years gone by Groot Constantia has celebrated this momentous day with the festive sights and sounds of many happy visitors enjoying all that the Estate has to offer – groups of people gathered for wine tastings, cellar and museum tours, long delicious lunches under the oak trees with children running and playing on the lawns and feeding the ducks. This year's birthday was a quiet affair in comparison.
"Now, as South Africa moves into level 2 of lockdown and we are able to welcome visitors back to the Estate to enjoy and purchase our wines, we felt it a good time to celebrate our 335th birthday with you," says Jean Naudé, CEO of Groot Constantia.
"With the weather also warming up as we head into the beautiful season of Spring – with its reawakening theme – it is the perfect time to visit Groot Constantia for an alfresco lunch with friends and family, accompanied by our award-winning wines – such as the 2016 Grand Constance, Groot Constantia's iconic sweet wine, or the 2018 Chardonnay – both of which recently won Gold at this year's Monde Selection International Wine Contest. The 2018 Chardonnay was also named as one of the Top 100 wines in SA this year."
"Every year seems to be a good year for Chardonnay at Groot Constantia – not forgetting the 2013 vintage which was named the best in the world at Chardonnay de Monde in 2015."
Naudé explains that nine of Groot Constantia's wines were chosen to be part of the Top 100 Selection at the 2020 Top 100 Wine Awards.  "To mark this accolade and to further celebrate our 335th birthday, Groot Constantia has released our Top 100 Wines Limited Release case – of which only a very limited number are available to purchase at the Estate. To order email: sales@grootconstantia.co.za "
Groot Constantia – a Provincial heritage site and living, working museum that is managed by a registered non-profit company – is once again fully operational and open to the public for wine sales, wine tasting, meals and tours – with all required health and safety protocols being followed at all times to ensure the safety of staff and visitors.
"We are so excited to once again have Groot Constantia's doors open to the public and to be welcoming visitors who can immerse themselves in the history of our beautiful Estate, enjoy our award-winning wines and a delicious meal," says Naudé.  "We also look forward to continuing to represent the rich heritage of the South African wine industry to the world."
"Visitors to the Estate can expect rich history, a beautiful setting, friendly people, memories to be made, fun to be had and, of course, wine to be savored and enjoyed. There is also free WiFi at Groot Constantia which covers an extensive area – including all of the buildings and the vineyards – making the enjoyment and exploration of the Estate that much more fun as guests can share their experiences in real time with friends and family across the world," concludes Naudé.