Choose your perfect Valentine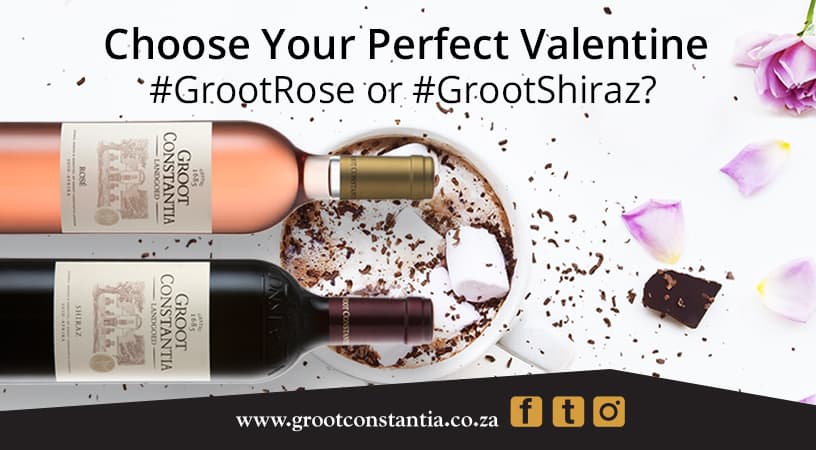 #GrootRose or #GrootShiraz?
This Valentine's month, @GrootConstantia invites you to choose between two of its most loved and adored wines, #GrootRose or #GrootShiraz to accompany you to the estate.
To sweeten your special day even more, you could win tasty treats to complement your perfect partner: a romantic lunch from Jonkershuis, a grand picnic from Simon's Restaurant or a fun chocolate and wine pairing in the Cloete Cellar – all on South Africa's oldest wine-producing farm.
How to stand a chance to win:
1) Let us know via twitter, facebook or Instagram who you would choose to accompany you to Groot Constantia this Valentine's Month:
*Groot Constantia Rose* or *Groot Constantia Shiraz*.
2) Tag us in with @GrootConstantia using one of the hashtags: #GrootRose or #GrootShiraz.
*Prizes will be announced weekly between 18 January and 28 February 2019 and you can enter as many times as you want. Prizes can only be redeemed at
the estate and cannot be exchanged for cash.*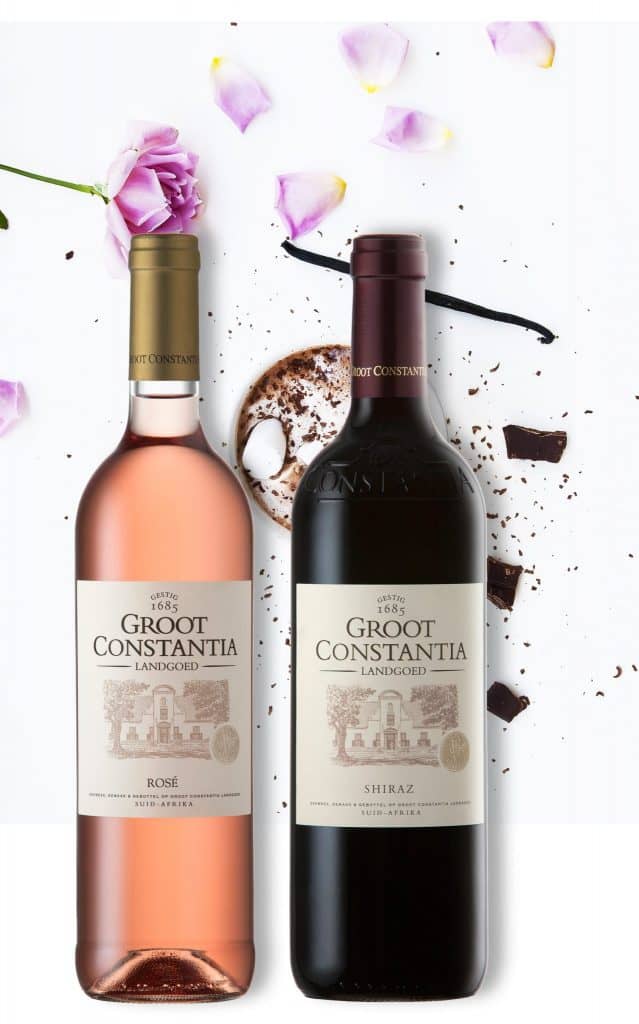 From our cellars Frederick the Great of Prussia, Louis Phillipe (King of the French) and Napoleon were supplied...
come and add yourself to the list!
Become part of a lineage of royalty and noble men who have savoured our wines for centuries.
By joining our exclusive Groot Constantia Wine Club you will enjoy the following exclusive benefits:
No initial sign up cost

Wine Club Members receive a standard 10% discount on Groot Constantia wines bought at the Groot Constantia Wine Estate and on our website www.grootconstantia.co.za

Be among the first to be informed of specials and new releases

Have the exclusive opportunity to pre-order new vintages