Family Fun at Groot Constantia to Celebrate International Day of Families
The 15th of May is International Day of Families – a day to celebrate the importance of family. A great, and fun idea for something to do in May with your family to celebrate how important they are is a visit to Groot Constantia to experience the estates unique Visitors Route.
About the Visitors Route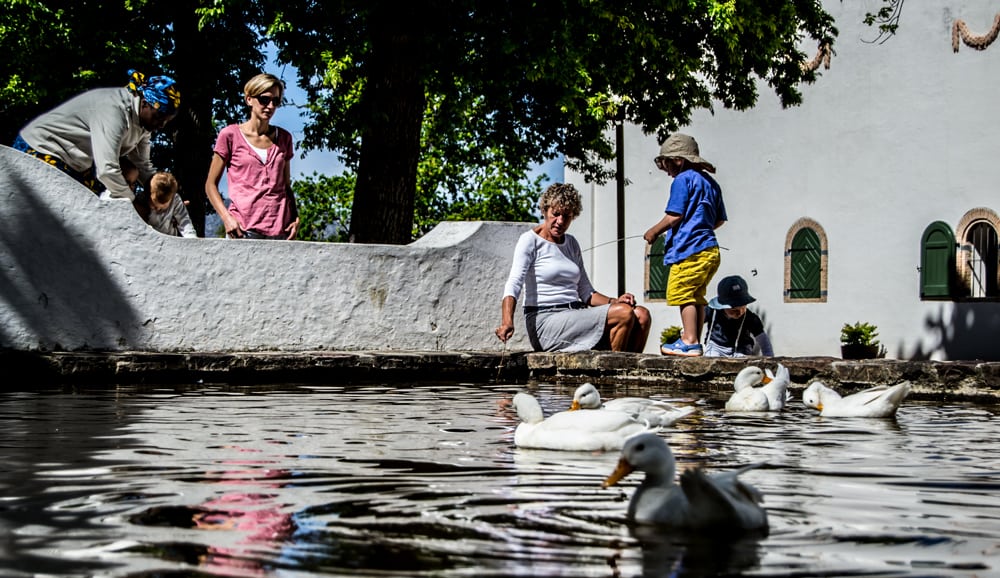 This family-friendly experience follows a specially designed circular route through Groot Constantia's key attractions. The original Manor House at Groot Constantia (which is an Iziko Museum) is the starting point to the Visitors Route Experience. From here, guests make their way to the famed Cloete Cellar, which is the original wine production cellar from 1791 and which now houses a wine museum and tasting room. After enjoying a wine tasting, with your own Spiegelau crystal glass to take home as a memento (children and those who don't drink wine can enjoy fresh fruit juice), guests then head to the modern Production Cellar, which is the departure point for the self-guided cellar and vineyard audio-tours.
There is also the option to add a Chocolate and Wine Pairing Experience to your Visitors Route ticket – a must for lovers of the sweeter side of things.
Wine of Exile exhibition included in Visitors Route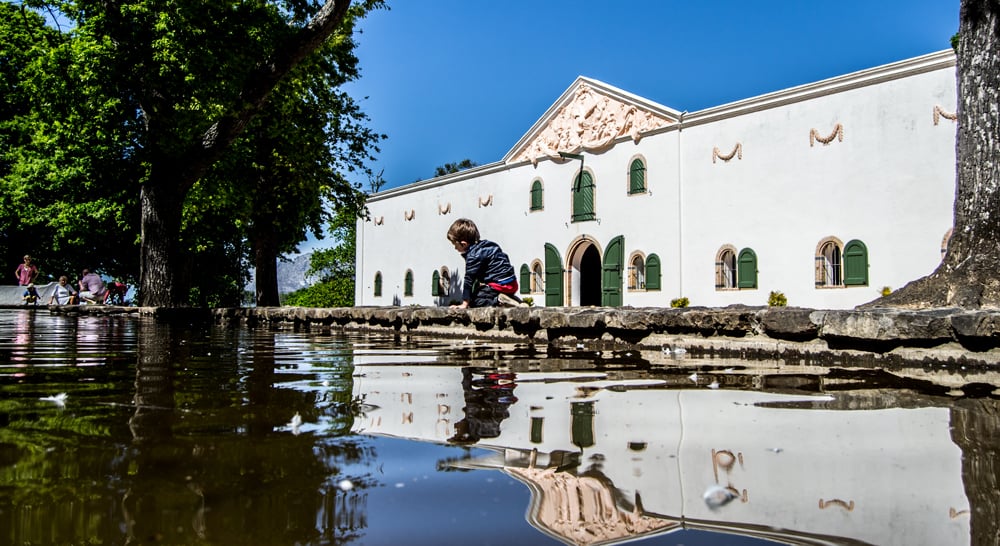 Until 21 June, a Visitors Route ticket also gives you access to a unique exhibition taking place in the Cloete Cellar at Groot Constantia called "Wine of Exile" which features a selection of historical wine artifacts which are on loan from various museums. Visitors are being offered a rare chance to view items that unveil the history of the wine that Napoleon drank while in exile on St Helena Island from 1815, until his death in 1821. Every month 30 bottles of Constantia wine were shipped to St Helena.
Items on display, amongst others, include cut glass crystal wine goblets and glasses used by Napoleon whilst on St Helena; wine decanters; wine coolers; a ship decanter with outward sloping side and wide base for greater stability at sea; and the memoirs of Napoleons chamberlain that document details of Napoleons daily life on St Helena and his love for Constantia wyn (Constantia wine).
Family fun accompanied by a meal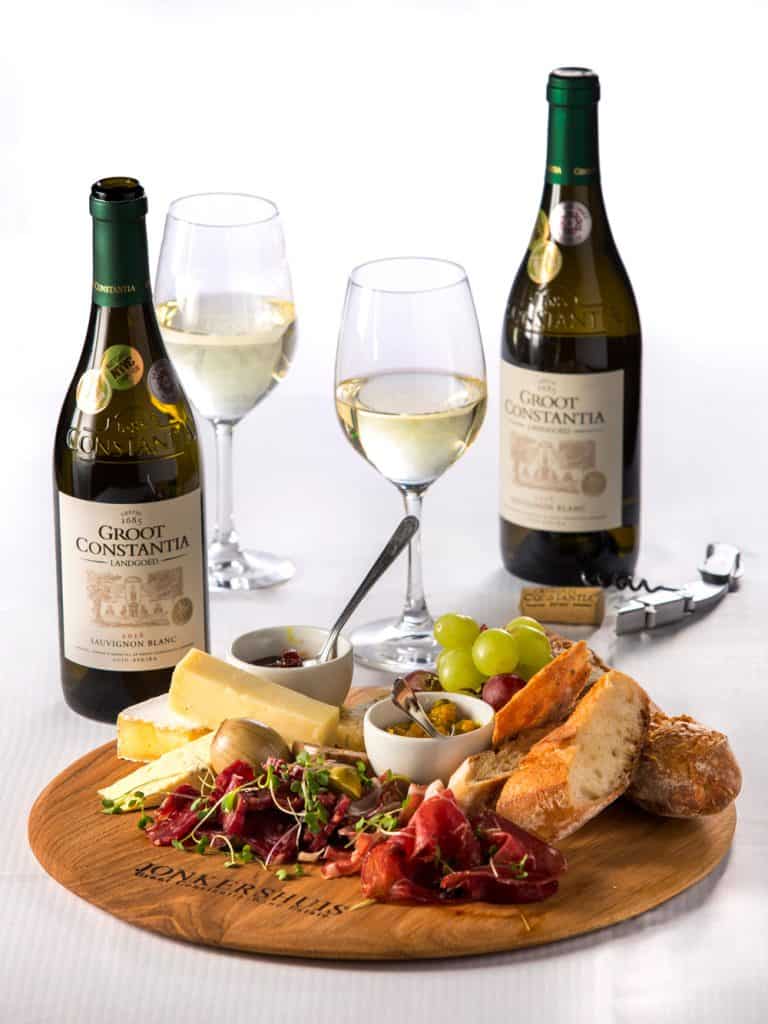 Groot Constantia has two top-notch restaurants, Jonkershuis and Simon's, where families can enjoy a great meal after they have finished exploring the Visitors Route. Booking before-hand is recommended at these popular restaurants. Jonkershuis is surrounded by ancient oak trees and Simon's offers al fresco dining on the terrace. You can also order a picnic basket to enjoy on the lawns.
Also worth noting is that in addition to being able to do wine tasting in the Cloete Cellar, the Groot Constantia wines can be purchased in both the Cloete Cellar and modern Production Cellar. Groot Constantia is a small volume wine estate that produces limited quantities of hand crafted classic estate wines which continue to win accolades – achieving over 100 awards in the past 10 years alone.
Groot Constantia is celebrating 333 years of wine production this year, and as the oldest wine producing estate in South Africa, history is woven into the fabric of the farms story. From the moment visitors enter the Manor House at the start of their Visitors Route Experience they are transported back in time. Children love the Visitors Route and the chance to explore the Manor House, the original production cellar, as well as the vineyards themselves. Teenagers also love the fact that there is free Wi-Fi throughout the Visitors Route.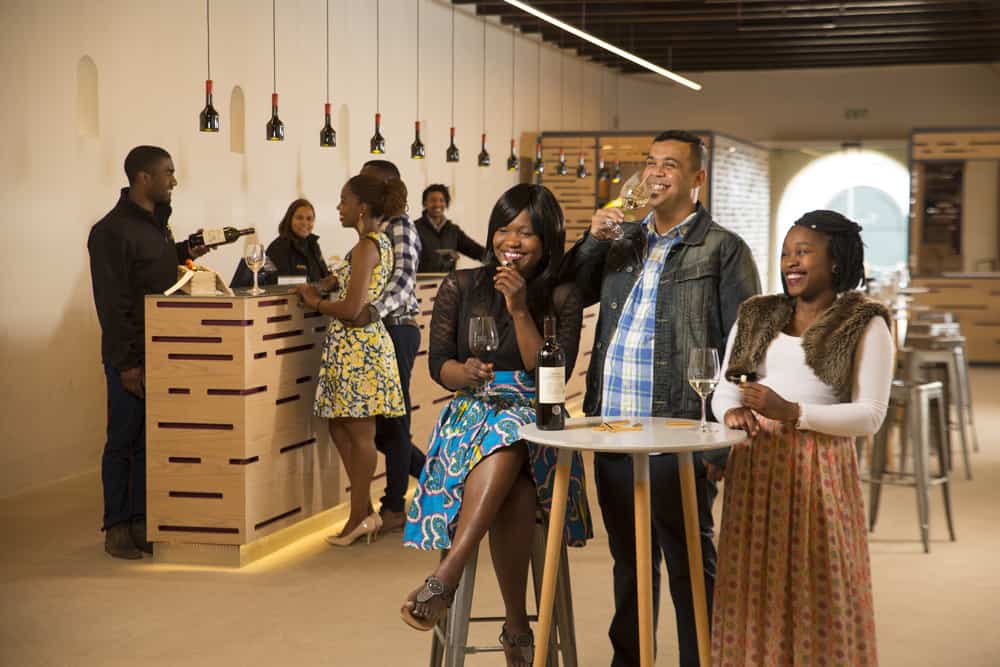 There is a reason that Groot Constantia has been nominated as one of the best child-friendly wine estates in the Cape. Wide open spaces, beautiful rolling green lawns, walkways to explore, and even resident ducks to feed. All of this within 15 minutes of Cape Town's CBD, with no need to drive out to the more further afield wine lands.
Although pre-booking is not necessary for the Visitors Route Experience, tickets can be pre-purchased from Webtickets. Alternatively just arrive and purchase your ticket directly from Groot Constantia itself on the day. A ticket, which costs R105, provides access to the Manor House & Museum – with a self-guided audio tour, the Cloete Cellar & Museum, a wine tasting with a souvenir Spiegelau crystal wine glass, a guided Cellar Tour, a self-guided audio tour of the modern production cellar, and a self-guided audio Vineyard Tour. You can pay R155 and get all of this, plus an added Chocolate and Wine pairing with five selected wines paired with five hand-crafted chocolates.
For more information on Groot Constantia visit www.grootconstantia.co.za.  Connect via Twitter, Facebook and Instagram @grootconstantia.

From our cellars Frederick the Great of Prussia, Louis Phillipe (King of the French) and Napoleon were supplied...
come and add yourself to the list!
Become part of a lineage of royalty and noble men who have savoured our wines for centuries.
By joining our exclusive Groot Constantia Wine Club you will enjoy the following exclusive benefits:
No initial sign up cost

Wine Club Members receive a standard 10% discount on Groot Constantia wines bought at the Groot Constantia Wine Estate and on our website www.grootconstantia.co.za

Be among the first to be informed of specials and new releases

Have the exclusive opportunity to pre-order new vintages