There is a movement afoot that sees South Africans falling in love with their own country again. People are reveling in everything that is proudly South Africa – everything that makes this country so amazing, unique, and special. South Africans from all walks of life, all colours, creeds and cultures, are reaching out to connect with each other to share their reasons for loving SA.
So in pursuit of all that is unique, special and proudly South African – a visit to Groot Constantia – and a trip back in time – over the holidays is a must!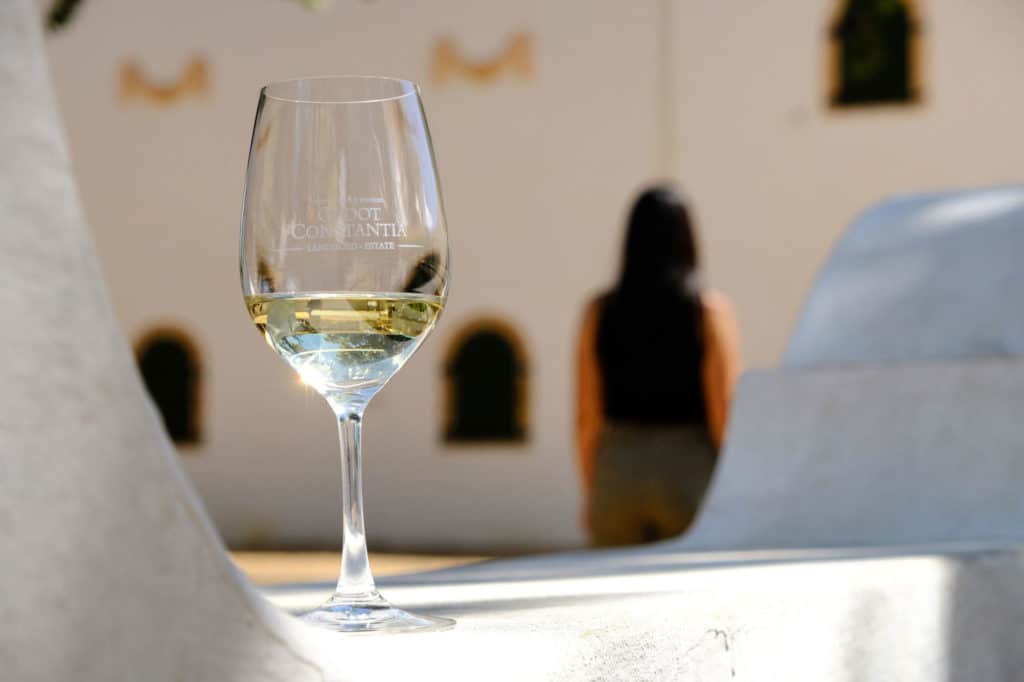 Walk back in time
Groot Constantia, which is South Africa's oldest Wine Estate, with an uninterrupted 334 year history of producing wine, is a Provincial heritage site and a living museum tasked with preserving the legacy of our South African wine industry.
The Estate, which is in fact the birth place of South Africa's wine industry, offers a unique Visitors Route Experience that allows you to walk back in time by following a specially designed circular route that immerses visitors in the historical key attractions at Groot Constantia– with a free, easy to follow map.
Get started
The first thing to do is download the free audio tours. The specially created audio-guided Museum Tour, Cellar Tour and Vineyard Tour are available for download through the free VoiceMap mobile app for iPhones and Android devices. VoiceMap is a proudly Cape Town developed storytelling app for sightseers that uses your location to play audio automatically, and includes offline maps and GPS autoplay. Just put on your earphones and you're ready to explore.
Welcome to our front door
The original Manor House at Groot Constantia (which is an Iziko Museum) is the starting point to the Visitors Route Experience and is the front door to the Estate – step through it and you are transported back in time!
The building appears to have been designed in a late Dutch Renaissance style. The traveller Francois Valentijn (1666-1727) described it as a double storey dwelling with two or three steps leading to a front room or voorhuis, paved with white marble and red stone. There was a big pentagon in the shape of the Castle of Good Hope tiled into the centre of the floor. On both sides of the voorhuis were grand rooms, also with white marble floors.
Following van der Stel's occupancy, the manor was upgraded by Hendrik Cloete around the end of the 1700's and finally, years later, the Cloete family decided to sell Groot Constantia by auction in 1885. In 1925 the manor was severely damaged by fire but was carefully restored and refurbished. You can read more about the fascinating restoration process here: www.theheritageportal.co.za.
The Groot Constantia Manor House now houses detailed exhibitions of furniture, paintings, textiles, ceramics, brass and copper ware in the style of successful 18th and early 19th century Cape farmers. Exquisite detail is given to each room and every decorative element contributes to giving the visitor an authentic insight into the time, space and era.
Explore the Cloete Cellar
After exploring the Manor House, guests make their way to the famed Cloete Cellar, which is the original wine production cellar from 1791. Hendrik Cloete retained the services of renown architect Louis Thibault (1750-1815) to design the Cloete Cellar. Thibault arrived from France to the Cape in 1783, initially as military engineer and later emerged as the leading local architect. The pediment of the Cloete Cellar is adorned with a stucco relief dated 1791, which shows Ganymede, cup-bearer of the Gods descending on Jove's eagle, surrounded by frolicking cherubs.
History in a bottle
This historic cellar was the only place where the famous Grand Constance wine was ever produced, and now the cellar forms an integral part of Groot Constantia's Visitors Route, with half of the cellar housing a museum, whilst the other half features an additional and unique tasting room. Visitors can also view a rare bottle of Grand Constance that were produced in the Cloete Cellar in 1821 and has been returned to its place of origin.
Charles Dickens celebrated it in Edwin Drood, Jane Austen's character recommended it as a cure for a broken heart in Sense and Sensibility and Charles Baudelaire compared Constantia wine to his lover's lips in his most famous volume of poems, Les Fleurs du Mal. Before his death, Napoleon drank 'Grand Constance' while in exile on St Helena. It is recorded that King Louis Philippe of France was a regular client. The British Royal family, as well as Frederic the Great of Prussia, have also all appreciated the famous sweet wine of Constantia – which is still in production today and continues to win both local and international awards.
After exploring the Cloete Cellar and listening to the VoiceMap Cellar Tour, visitors are then welcome to venture into the Groot Constantia vineyards for the audio guided Vineyard Tour.
"A meal without wine is like a day without sunshine"
Time travel is hungry work and by the time you have finished exploring the Estate you will more than likely find yourself keen on a delicious meal. Groot Constantia has two top restaurants, Jonkershuis and Simon's, where visitors can enjoy a meal. Both restaurants have children's menus and are considered to be two of the most Muslim friendly restaurants in Cape Town (booking before-hand is recommended at these popular restaurants).
History is woven into the fabric of Groot Constantia's story and from the moment visitors enter the Manor House at the start of their Visitors Route Experience they are connected to the rich heritage of the Cape and to South Africa's wine industry.
This is the only wine farm that is a member of the Big Six tourist destinations in Cape Town (the other members include Table Mountain, the V&A Waterfront, Robben Island, Kirstenbosch and Cape Point) and it is easy to see why when you visit and spend time at this special Provincial Heritage Site.
For more information visit www.grootconstantia.co.za or connect with Groot Constantia via social media on Twitter, Facebook and Instagram @GrootConstantia.
About Groot Constantia
Groot Constantia is South Africa's oldest wine-producing farm – in existence for 334 years this year. Wine has been produced on the estate without interruption since 1685 when Commander Simon van der Stel of the Dutch East India Company (VOC) was originally granted the land on which Groot Constantia stands.
It has changed hands many times over the centuries  and now Groot Constantia is a  Provincial Heritage Site and a living museum with the task of preserving the history and cultural legacy of the South African wine industry for the people of South Africa. The current owners of the estate, the Groot Constantia Trust, a non-profit company, has ensured that Groot Constantia is beautifully maintained and operated to the highest standards – delivering a top-quality experience to visitors.
Groot Constantia's wines have collectively won well over 100 top awards in the past 10 years alone.

This is the only wine farm that is a member of the Big Six tourist destinations in Cape Town. The other members include Table Mountain, the V&A Waterfront, Robben Island, Kirstenbosch and Cape Point.