On 27 March, Nature Heros around the world will gather in the virtual space to celebrate Earth Hour this year, with a message that is particularly poignant during the COVID19 lockdown and, Groot Constantia will be one of these conservation champions.
Earth Hour is an initiative where businesses, individuals and governments are encouraged to become accountable about their ecological footprint and tap into resources to dialogue to find real solutions to our environmental challenges.
Groot Constantia and WWF
Groot Constantia displayed its commitment to minimising its effect on the planet and has received acknowledgement as environmental leaders in the wine industry after partnering with the World Wildlife Fund (WWF) when joining the Biodiversity and Wine Initiative (BWI), established in 2004.
As South Africa's oldest wine-producing estate, Groot Constantia invested a great deal of time and money as they focussed on refining responsible production practices spearheading innovations in water, energy efficiency and climate adaptation and integrated environmental management systems. Thanks to 10 years of free advisory support offered through the WWF extension team between 2005 and 2015, a strong foundation was laid, with Groot Constantia and other wine farms implementing biodiversity-friendly farming practices.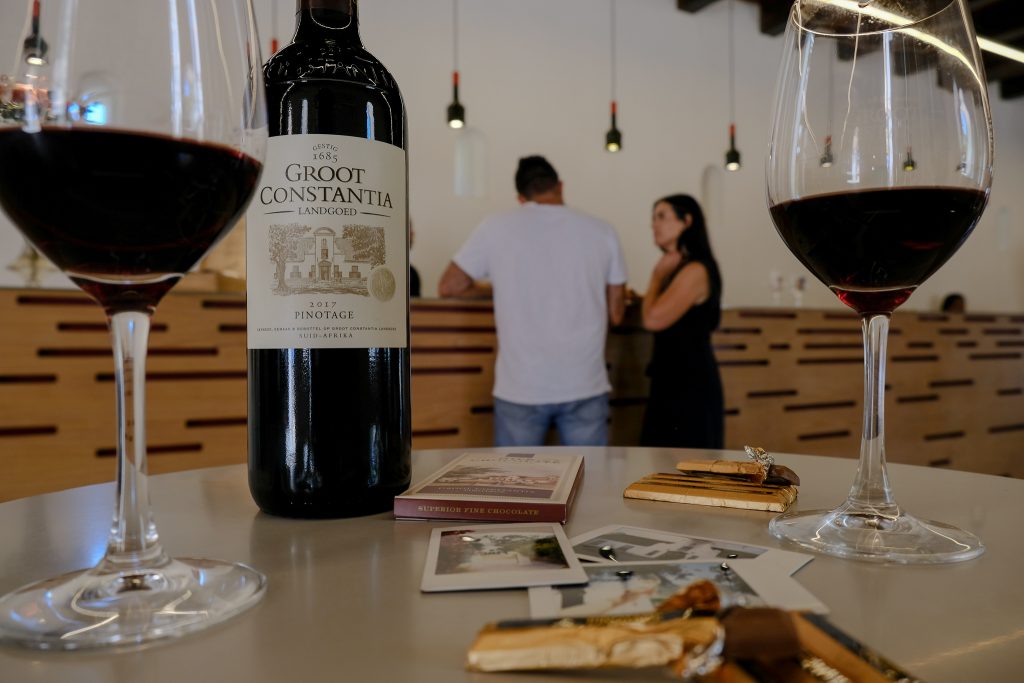 Biodiversity Friendly Farming
By taking a holistic approach to farming, Groot Constantia, as part of the BWI, will continue to:
Minimise the loss of threatened natural habitat;
Increase the total area of set aside well-managed natural habitat;
Promoted changes in farming practices to enhance biodiversity, both in vineyards and surrounding natural areas; and
Positioned the biodiversity of the Cape Floral Kingdom
and the estate's proactive stance to environmental sustainability and conservation – as a particular area of focus.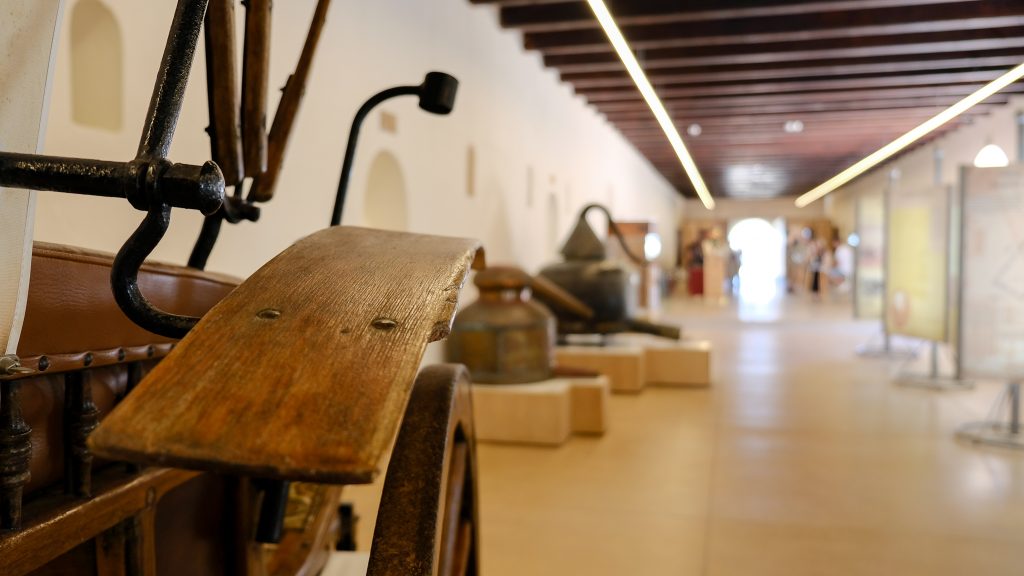 In a recent interview, Estate Manager and Viticulturist Floricius Beukes confirmed Groot Constantia's commitment to farm with nature, highlighting that it required a need to align its efforts with sustainable agricultural practices to ensure a healthy ecosystem.
One way this is displayed is through the farm's Little 6 campaign. Here baboons, caracal, bees, ladybirds, owls and ducks are all seen as a vital part of the ecological biosphere, which then equates to the continued production of premium quality wines here.
As 95% of wine farming takes place in the unique habitat of the Cape Floral Kingdom in South Africa, maintaining the balance between nature and the wine production process is essential. This is why, in the last decade, Groot Constantia made a point of implementing biological control in the form of ladybugs which keep the mealybug population under control and made the farm a haven for owls and falcons to keep rats and other rodents at manageable levels.
"We are aware of the vital need to conserve the Cape biodiversity and are very excited to be recognised by the WWF for our role as environmental industry leaders", Jean Naudé, CEO of Groot Constantia, and is the reason why this wine farm has been able to celebrate 336 years of uninterrupted wine production.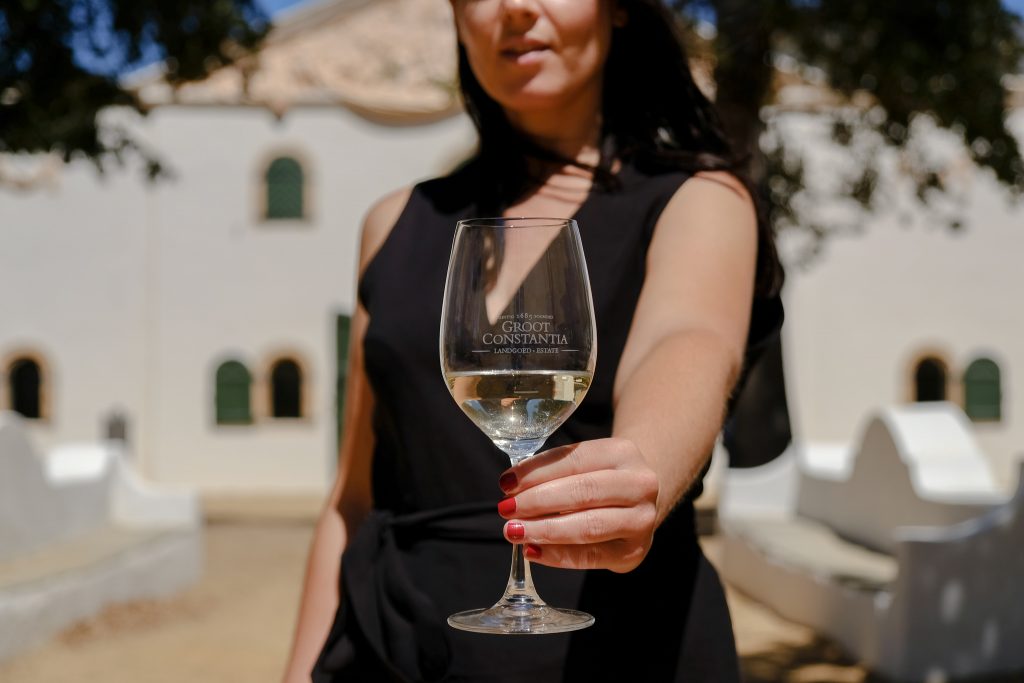 WWF Conservation Champion
The team Groot Constantia had their collaborative efforts recognised in 2018 when WWF declared them a World Wildlife Conservation Champion. It is through this voluntary membership model that the WWF worked with environmental leaders in
South Africa's wine industry to ensure that:
each landowner stayed true to their biodiversity-friendly and regenerative farming practices;
while conserving their natural areas and continually improved their water and energy efficiencies
WWF further supports each wine farm by co-developing detailed environmental management plans prioritising actions to address the most pressing environmental risks and, setting tangible targets to ensure that these get resolved in a way that has a significant impact on outcomes.
There have been several big wins within just a short space of time and, the WWF's proactive approach displays its finger on the pulse of all environmental issues. The wine farm has noted that it has become increasingly important to pay attention to our impact on the environment. They feel we all have a responsibility to become custodians and activists who positively affect change and do our part to preserve what we can. 
Earth Hour 2021
On Saturday, 27 March at 8:30 pm, the WWF would like you to engage with them on social media to nominate your #LocalNatureHero.
The WWF wants to hear about any environmental friendly efforts happening in your area whether it is related to water saving strategies or a company that innovates new products with sustainability in mind. So, whether there is someone in your community who does what they can to minimise litter or a few community members who take care of a shared vegetable garden, you are invited to tag @WWFSouthAfrica when you create a post about your nature hero.
What's more, your nomination could earn you and your hero a prize for a getaway holiday.
As we approach Earth Hour this weekend, it is an excellent time to, once again, take a breath and refocus our energies on our impact on the planet and what we need to do to make the world a better place for ourselves and those who follow in our footsteps. In the words of the native American proverb, "We don't inherit the Earth from our ancestors; we borrow it from our children."