The year's most important wine dates:
Wine should be celebrated every day, but every once in a while a date rolls around that calls for a special celebration. Known as "wine days" these happy occasions are a time for pause and quiet reflection on your favourite varietal – for a day, although that title is used loosely as the "days" often stretch into weeks and months.
To make sure you don't miss a day (or a week or a month) we compiled the list below. Keep it on file as a handy reference for the 2018/19 quaffing calendar.
Every Wednesday – International #WineWednesday
We didn't invent #WineWednesday, but we're well on our way to perfecting it. #WineWednesday at Groot Constantia features award-winning wine enjoyed by those who know how to make the most of the year's best season.
No better way to celebrate #WineWednesday than with our Blanc de Noir – a strawberry pink blend made from 60% Merlot and 40%. The quintessential summer wine, Groot Constantia Blanc de Noir is best enjoyed with a #Bestie on rolling lawns under ancient oak trees. It's also #Summerluvin in a bottle and reason number 2 to join us.

February 18 – Global Drink Wine Day #DrinkWineDay
Whatever the wine and vintage you're drinking, be sure to share it on this glorious day. Who's to say we needed a reason to gurgle down a glass of our favourite Groot Constantia wine, anyway?
May 3 – Sauvignon Blanc Day #SauvBlancDay
Celebrated always on the first Friday of May, this international marked day gives us an extra excuse to enjoy our crisp 2018 Sauvignon Blanc shows ripe summer fruit, elderflower and citrus on the nose, with a subtle herbaceous undertone. Even though the day is in autumn in the Southern Hemisphere, drinking a deliciously crisp Sauvignon Blanc is a beautiful reminder of summer days past.
May 23 – International Chardonnay Day #ChardDay #SouthAfrica
This internationally noble and popular wine has its day the fourth Thursday of May. To help you remember: every Thursday can be your Chardonnay #throwbackthursday!
The 2017 Chardonnay shows intense citrus, ranging from fresh lemon to ripe Mandarin orange on the nose, with hints of vanilla and butterscotch. The wine shows intensity on the palate and has an amazing long aftertaste which makes it an ideal food wine.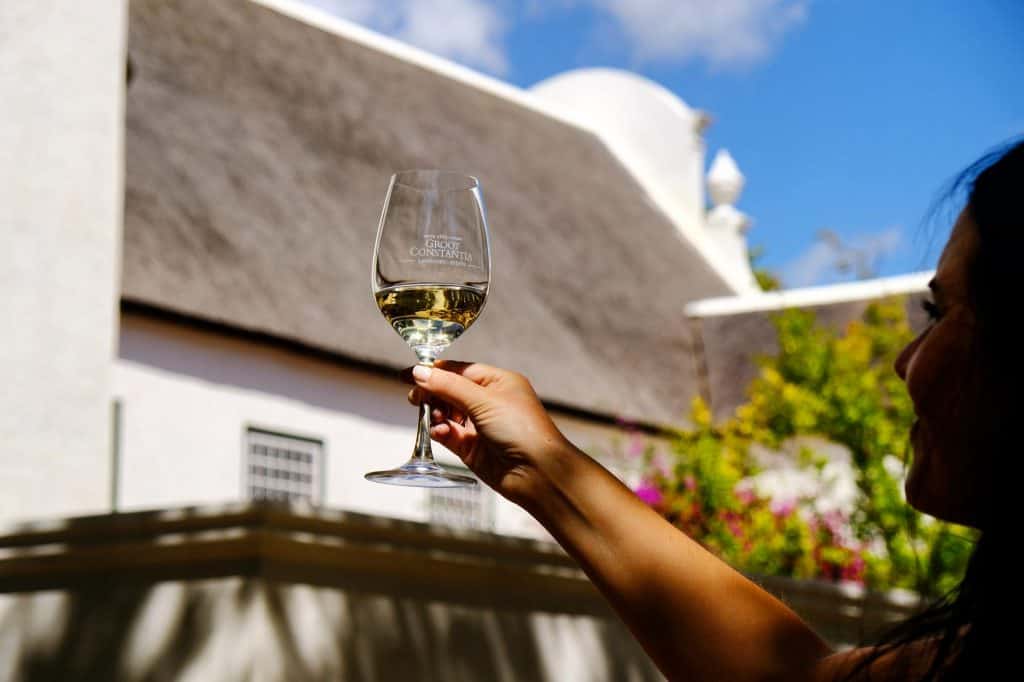 June 8 – International Rosé Day #NationalRoséDay
It was the first wine created, about 600 – 700 BC.
Rosé gets it's pink colour from the fact that the skin is left to sit in contact with the crushed grape for a while.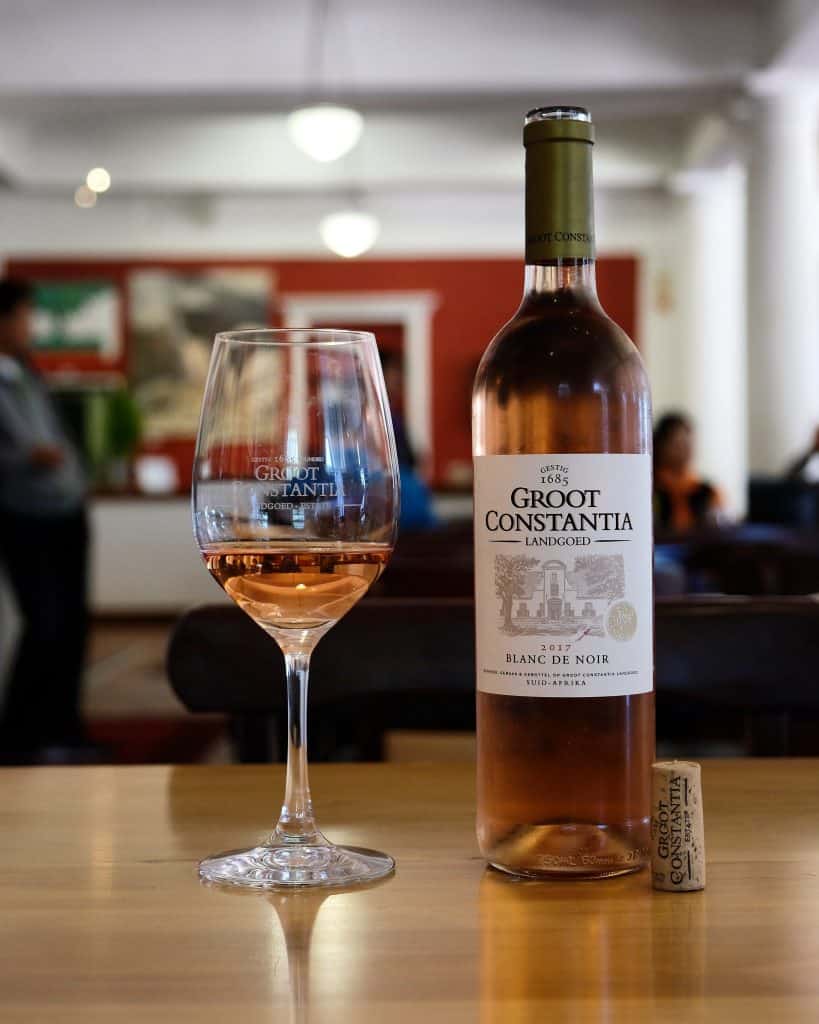 August 18 – International Pinot Noir Day #PinotNoirDay
The classic region for Pinot Noir is Burgundy, France.
Pinot Noir is quite fussy about where it is grown, which makes it a very difficult varietal for grape growers. This earthy toned wine, is a very easy drinking variety to consume. Many Pinot Noir's have soft, light tannins and do not need time to evolve flavours in the bottle
August 29 – #CabernetDay #SouthAfrica
Cabernet Day is always on the Thursday before the American Labour Day holiday every year. So in 2019 it means that #CabernetDay falls on Thursday 29 August! Groot Constantia's 2016 resulted ripe, black fruit flavours in the Cabernet Sauvignon, like black currant and ripe cherries, followed by layers of tobacco leaf, cinnamon and cedar wood on the nose. The wine is decadently full bodied on the palate with black fruit, firm tannin and a fresh acidity.
October 12 – International Pinotage Day #PinotageDay #SouthAfrica
Known as South Africa's signature variety – having originated here – Pinotage is currently planted all over the world and achieved international success. The Pinotage Day date will change every year to coincide with the second Saturday of October, the most beautiful month. This day honours and celebrates South Africa's wine heritage. Groot Constantia's 2017 shows flavours of vanilla from barrel maturation combined with strawberry and ripe plum on the nose. Red fruit flavours follow on the palate. The wine is elegant with a fine tannin structure and a long finish.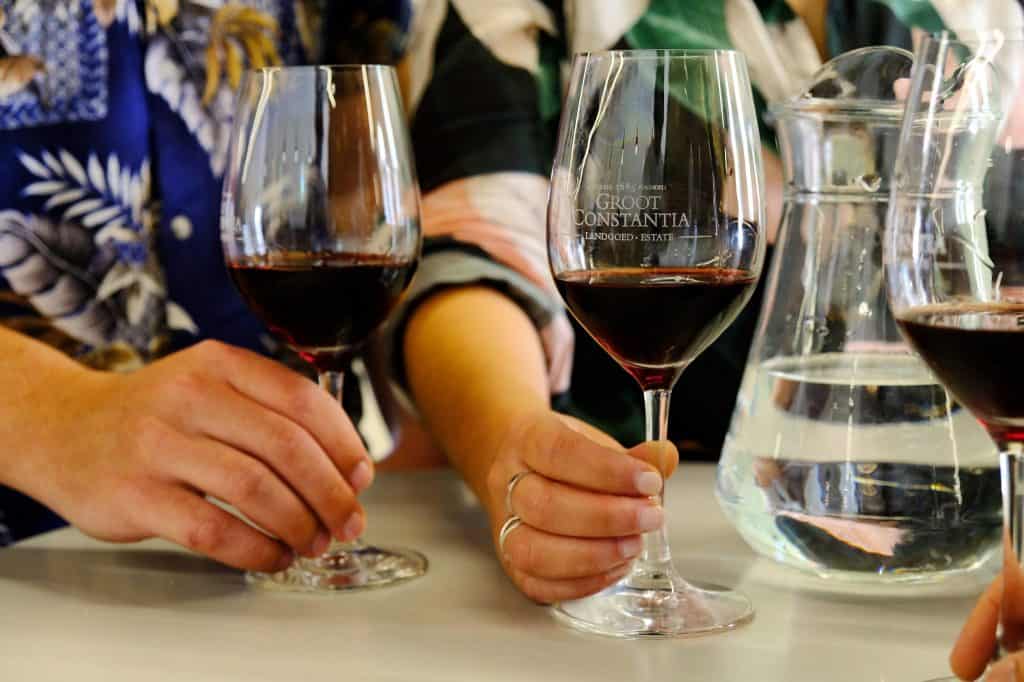 October 6 to 12 – International Drink Local Wine Week #LocalWine #SouthAfrica
Drink Local Wine Week is an annual event celebrated every second week of October that recruits and encourages bloggers and wine columnists to write something about their local wines. It is the original activity on which the organisation Drink Local Wine was founded, and continues to this day to increase attention for local wines among both the wine trade and consumers. A worthwhile and fun cause to support!
October 18 – Champagne Day #ChampagneDay #SouthAfrica
A day on which wine lovers of the world are invited to pay homage to the drink of all celebrations, champagne (and any other sparkling drink)! The principle of Champagne Day – under the banner of joy and good humour – is simple: raise a glass filled with bubbly and toast to life.
Dates might change from year to year. Check back to the page for more updates and news to celebrate and enjoy wine.