#SAHeritage: Toast to Your Heritage With Groot Constantia
South Africans across the country are encouraged to take the time out to celebrate the diversity of the nation by appreciating their traditions and beliefs. What better way to celebrate your heritage then by eating a delicious, truly South African meal paired with your favourite Groot Constantia wine.
Groot Constantia Pinotage – perfectly paired with biltong, cream cheese and peppadew braaibroodjie.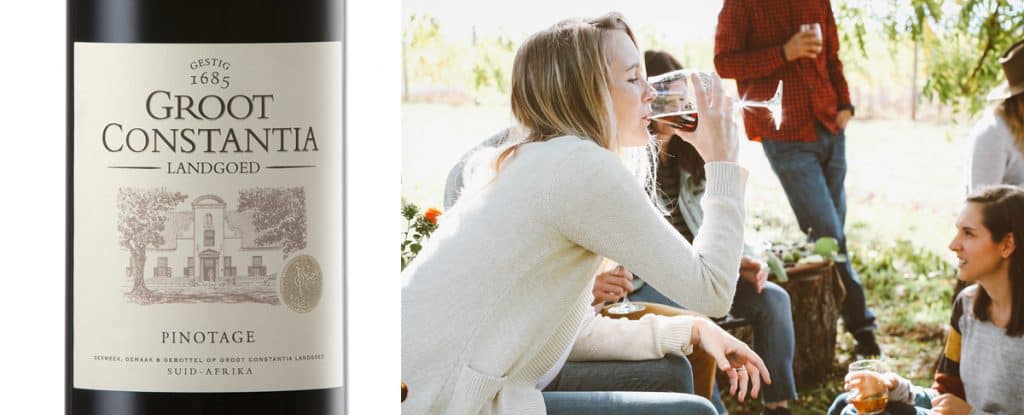 Mix together 250 g of smooth cream cheese with 100 g grated biltong. Butter one side of a few thick slices of white bread. Spread the mixture onto the unbuttered sides of the bread and divide 50 g of sliced Peppadew between the broodjies. Finish with a generous amount of freshly ground black pepper. Sandwich together and braai over mild coals until golden brown. Serve hot with a handful of fresh watercress and a full-bodied glass of Groot Constantia Pinotage.
Fact: Pinotage PIN-ə-tahzh is a red wine grape that is a uniquely South African signature variety. It was bred here in 1925 as a cross between Pinot noir and Cinsaut. The Groot Constantia Wine Estate is South Africa's oldest wine-producing farm and the only Pinotage grower in the Constantia Valley.
Groot Constantia Sauvignon Blanc goes superbly well with braaied fish parcels with a spicy coconut sauce and cucumber and fennel salad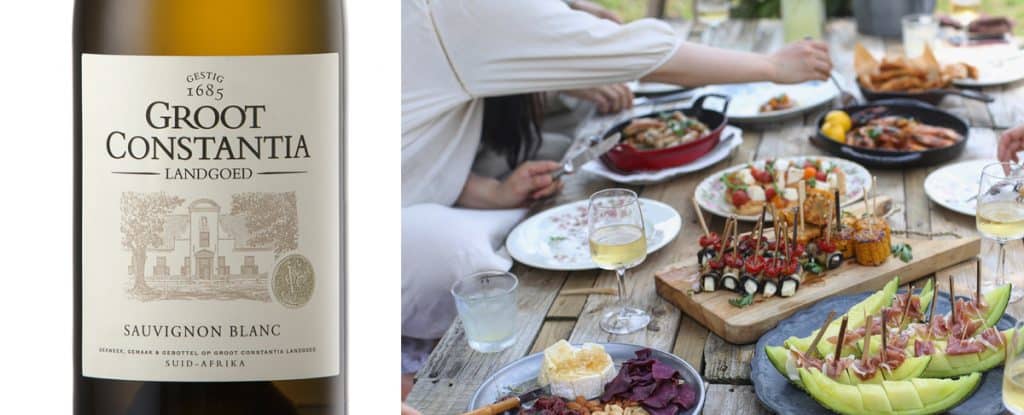 To make the lemon dressing, mix together freshly squeezed lemon juice from 1 lemon, 1 tablespoon of extra virgin olive oil. To make the spicy coconut sauce, combine 100ml coconut milk, 1 tablespoon of chili paste, 1 tablespoon of freshly squeezed lime juice, 2-4 tablespoons of extra virgin olive oil with a few sprigs of fresh coriander in a bowl set aside.
Drizzle the lemon dressing over the chopped cucumber and fennel and set aside. Coat the fish (from a sustainable source like hake, cob, snoek or yellowtail) in the spicy coconut sauce. Wrap each portion in sheets of nori, then in tinfoil. Grill on the braai for 5–10 minutes, or until tender. Open one of the parcels to make sure the fish is cooked through and flakes easily.  Serve with the cucumber-and-fennel salad, topped with sesame seeds and a deliciously crisp glass of Groot Constantia Sauvignon Blanc.
Groot Constantia Chardonnay pairs well with braaied chicken with chili, macadamia and rose marinade
The sweet perfume of rose and the heat of chili blend into an instant hit. To make the marinade, heat the olive oil in a pan. Gently fry the peppers, onion, garlic and chilies until the onions are soft and caramelised. The flavour is in the browning of the onions, so don't panic! Add 4 large roughly chopped tomatoes and simmer for 10 minutes. Add the lime, basil, drizzle of honey and macadamia nuts and stir well. Season to taste and add a few rose petals. Blend until smooth using a stick blender. Spatchcock the chicken and rub generously with the marinade. Chill for two hours or overnight. Braai the chicken over medium hot coals for 40 minutes, turning once, until the skin is crispy and the meat succulent and juicy. Serve hot with a well-chilled glass of Groot Constantia Chardonnay.
Groot Constantia Merlot pairs beautifully with boerewors, pap and smoor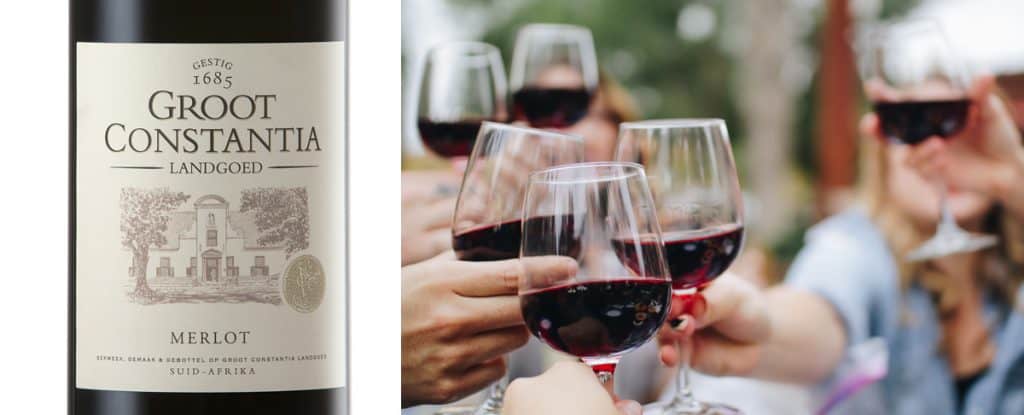 Cook your wors over a slow and steady fire until brown all the way through. Now for the Pap; add three cups of mielie meal to a cup of cold water and mix until smooth, add another 3 cups and some salt. Place a pot on the stove and heat until the pap is hot. Add more water if necessary. Reduce heat and cook slowly for 60 minutes, stirring continuously and adding more water every 10 minutes or so. For the sauce; grate an apple, finely chop an onion, crush two garlic cloves, finely chop a tomato and fry in olive oil. Add a tablespoon of sugar, tomato sauce, two tablespoons soy sauce to the mixture. Then add the can of tomato relish. Flavour with salt and pepper. You'll need to cook until the onion is ready (brown) and when you have a thick sauce.
The most important part – how to serve; place pap on plate, add a chunk of boerewors and top with sauce. Last but not least serve with a lovely glass of our robust Merlot.
Groot Constantia Grand Constance perfectly complements marshmallow s'mores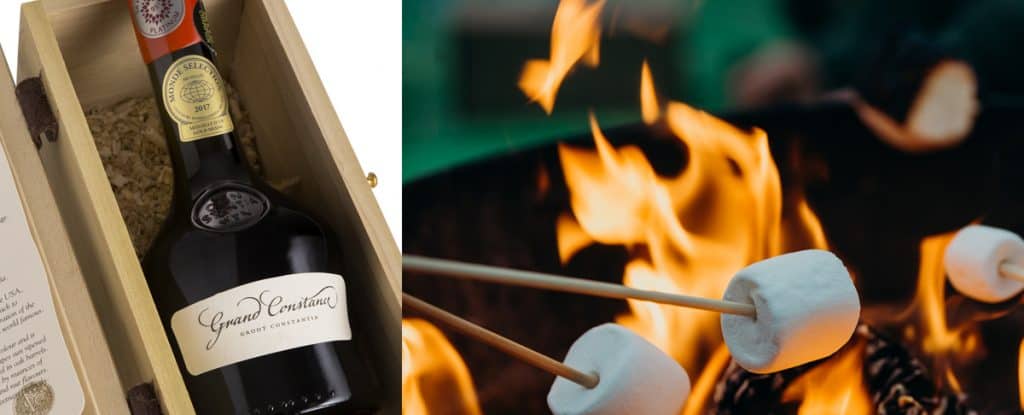 Thread 3–4 marshmallows onto metal skewers and carefully hold over a braai of cooling smouldering coals, turning often until the marshmallows are toasted and slightly charred with a soft centre. Remove from the heat and sandwich the marshmallows between two Tennis biscuits and top with a drizzle of melted chocolate. Enjoy with a cold glass of Grand Constance!

From our cellars Frederick the Great of Prussia, Louis Phillipe (King of the French) and Napoleon were supplied...
come and add yourself to the list!
Become part of a lineage of royalty and noble men who have savoured our wines for centuries.
By joining our exclusive Groot Constantia Wine Club you will enjoy the following exclusive benefits:
No initial sign up cost

Wine Club Members receive a standard 10% discount on Groot Constantia wines bought at the Groot Constantia Wine Estate and on our website www.grootconstantia.co.za

Be among the first to be informed of specials and new releases

Have the exclusive opportunity to pre-order new vintages