Wine Must Haves For Your Christmas Festivities
A carefully chosen bottle of wine makes for a perfect, affordable gift for a wine-loving colleague, friend or family member this festive season. For someone extra special you can always pair it with beautiful wine glasses, a wine decanter, or decadent edible treats.
There are many great wine options to choose from in South Africa and Groot Constantia, South Africa's oldest wine producing Estate with an uninterrupted 334 year history of making hand-crafted wines, provides some award winning wine gift suggestions that will make any recipient happy!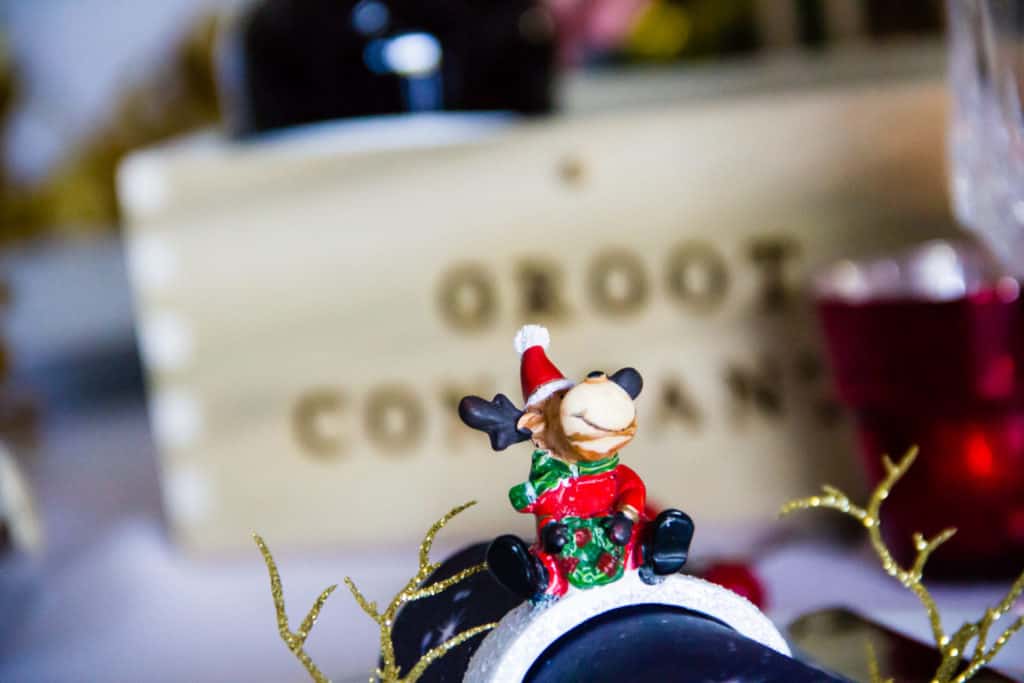 Put some Fizz In Your Step
Give a gift that brings instant festive cheer by choosing a bottle of Groot Constantia's 2017 Method Cap Classique Brut Rosé, which won Gold at the 2019 Amorim Cap Classique Challenge – South Africa's leading awards event which honours the country's top Méthode Cap Classique wines and is the only competition committed exclusively to MCC's.
Have a White (Wine) Christmas
Groot Constantia was rated as a Top 10 Wine Producer and a Top 10 White Wine Producer in the South African Wine Index (SAWi) awards, and for the white wine lover the Estate's Chardonnay 2018 should be top of the gift list. This wine walked away with the coveted Top Scoring Wine Grand Prix Award at the 2019 Michelangelo International Wine & Spirits Awards. This award is the pinnacle of achievement and is given to the undisputed winner across all the entries from 11 countries.
This is not the first time the Estate's Chardonnay has been hailed in an International competition – in 2015 Groot Constantia's Chardonnay was judged as the Best In The World at the Chardonnay Du Monde Competition. In 2019 this wine won Gold at the same competition and was one of only two South African Chardonnay's to feature in the Top 10. Also a winner at the 2018 Top 100 Wines Competition, scooping a Double Platinum award, the Groot Constantia Chardonnay 2017 won Gold at the 2018 Novare SA Terroir Wine Awards as well as Gold at the Michelangelo Wine Awards and was awarded Platinum in the South African Wine Index's (SAWi) annual Grand Wines Collection awards.
Another not-to-be-missed white wine is Groot Constantia's Gouverneurs Reserve White 2017 which was awarded a five star rating in the 2020 edition of the Platter's South African Wine Guide. This wine also achieved an impressive 91 points in the seventh annual Sauv-Sem Blend/Wooded Sauvignon Blanc Report produced by Winemag.co.za, and was awarded a certificate as a Top Performer. Like the Chardonnay, this top-performing wine was also awarded Platinum in the South African Wine Index's (SAWi) annual Grand Wines Collection awards.
See Red This Christmas – Red Santa Coats, Red Cherries, Red Tinsel and Red Wine
For those that prefer a red wine, why not choose Groot Constantia's Cabernet Sauvignon 2017, which won a Double-Gold – the highest scoring product in its class – in Winemag.co.za's fifth annual Cape Bordeaux Red Blend Report 2019.
The Estates Shiraz 2017 and Grand Constance 2016 also both won Gold Awards, and the Shiraz 2016 received a trophy. This same Shiraz won a Gold Award at this years Monde Selection International Wine Contest, as did the Estates Gouverneurs Reserve Red 2016.
Groot Constantia's wines are no stranger to walking away with top awards and in addition to those already mentioned, the Shiraz 2016 brought home a Gold award from the 2018 Syrah-Du-Monde wine awards and was awarded Platinum in the 2019 South African Wine Index's (SAWi) annual Grand Wines Collection awards, along with the Gouverneurs Reserve Red.
Another Platinum winner in the SAWi awards is the Groot Constantia Pinotage, and the Groot Constantia Cabernet Sauvignon, Merlot and Cape Ruby wines all won Grand Gold awards.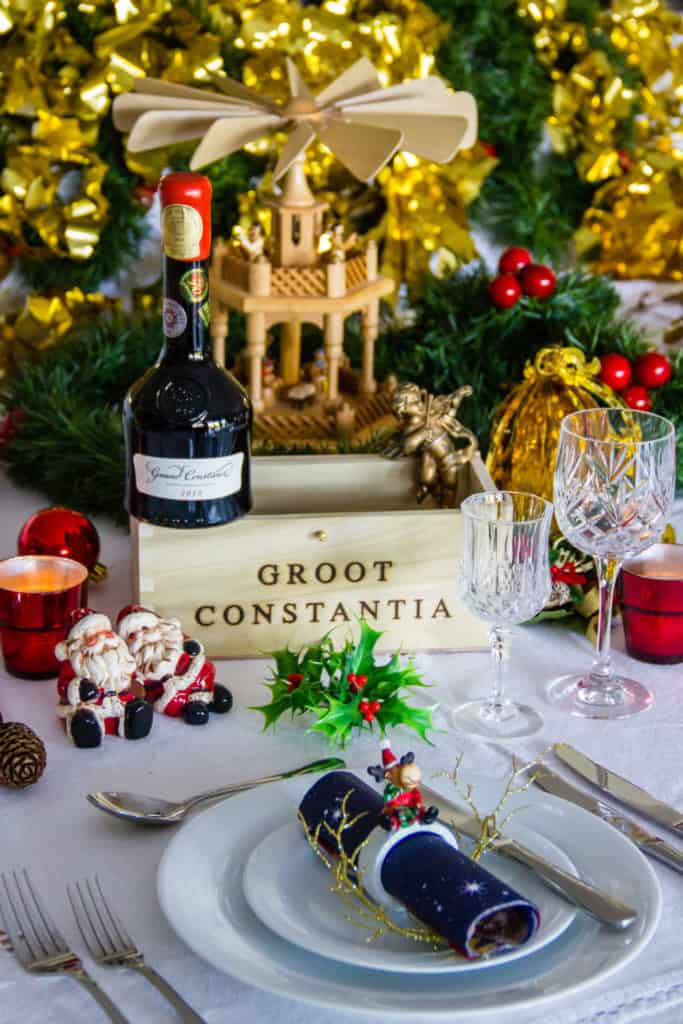 The Sweetest Gift Suggestion
Last but most certainly not least is Groot Constantia's iconic wine, the Grand Constance. This wine is Christmas personified in a glass and Groot Constantia has been rated as the Top Dessert Wine Producer in South Africa for their Grand Constance.
This signature wine, which is a brand from the Napoleonic era, has won more awards than Santa has reindeer – most recently it was awarded Platinum in the 2019 South African Wine Index's (SAWi) annual Grand Wines Collection awards.  In 2018 alone the awards brought home included Gold at the Monde Selection International Wine Show; Double Platinum and Grand Cru National Champion Best in Class at the Top 100 Wine Competition; Gold at the Muscat Du Monde awards; Gold at the Novare SA Terroir Wine Awards and Gold Outstanding at the International Wine and Spirits Competition.
For more information on Groot Constantia's wines visit www.grootconstantia.co.za or connect with Groot Constantia via social media on Twitter, Facebook and Instagram @GrootConstantia.
About Groot Constantia
Groot Constantia is South Africa's oldest wine-producing farm – in existence for 334 years this year. Wine has been produced on the estate without interruption since 1685 when Commander Simon van der Stel of the Dutch East India Company (VOC) was originally granted the land on which Groot Constantia stands.
It has changed hands many times over the centuries  and now Groot Constantia is a  Provincial Heritage Site and a living museum with the task of preserving the history and cultural legacy of the South African wine industry for the people of South Africa. The current owners of the estate, the Groot Constantia Trust, a non-profit company, has ensured that Groot Constantia is beautifully maintained and operated to the highest standards – delivering a top-quality experience to visitors.
Groot Constantia's wines have collectively won well over 100 top awards in the past 10 years alone.
This is the only wine farm that is a member of the Big Six tourist destinations in Cape Town. The other members include Table Mountain, the V&A Waterfront, Robben Island, Kirstenbosch and Cape Point.

From our cellars Frederick the Great of Prussia, Louis Phillipe (King of the French) and Napoleon were supplied...
come and add yourself to the list!
Become part of a lineage of royalty and noble men who have savoured our wines for centuries.
By joining our exclusive Groot Constantia Wine Club you will enjoy the following exclusive benefits:
No initial sign up cost

Wine Club Members receive a standard 10% discount on Groot Constantia wines bought at the Groot Constantia Wine Estate and on our website www.grootconstantia.co.za

Be among the first to be informed of specials and new releases

Have the exclusive opportunity to pre-order new vintages