Perfect Pairings At South Africa's Oldest Wine Farm
Summer is here and we invite you to taste the sunshine in every pairing.
At Groot Constantia you will find great wines paired with beautiful views, fascinating stories of royalty around the world and cuisine from two top restaurants, Jonkershuis and Simon's Restaurant.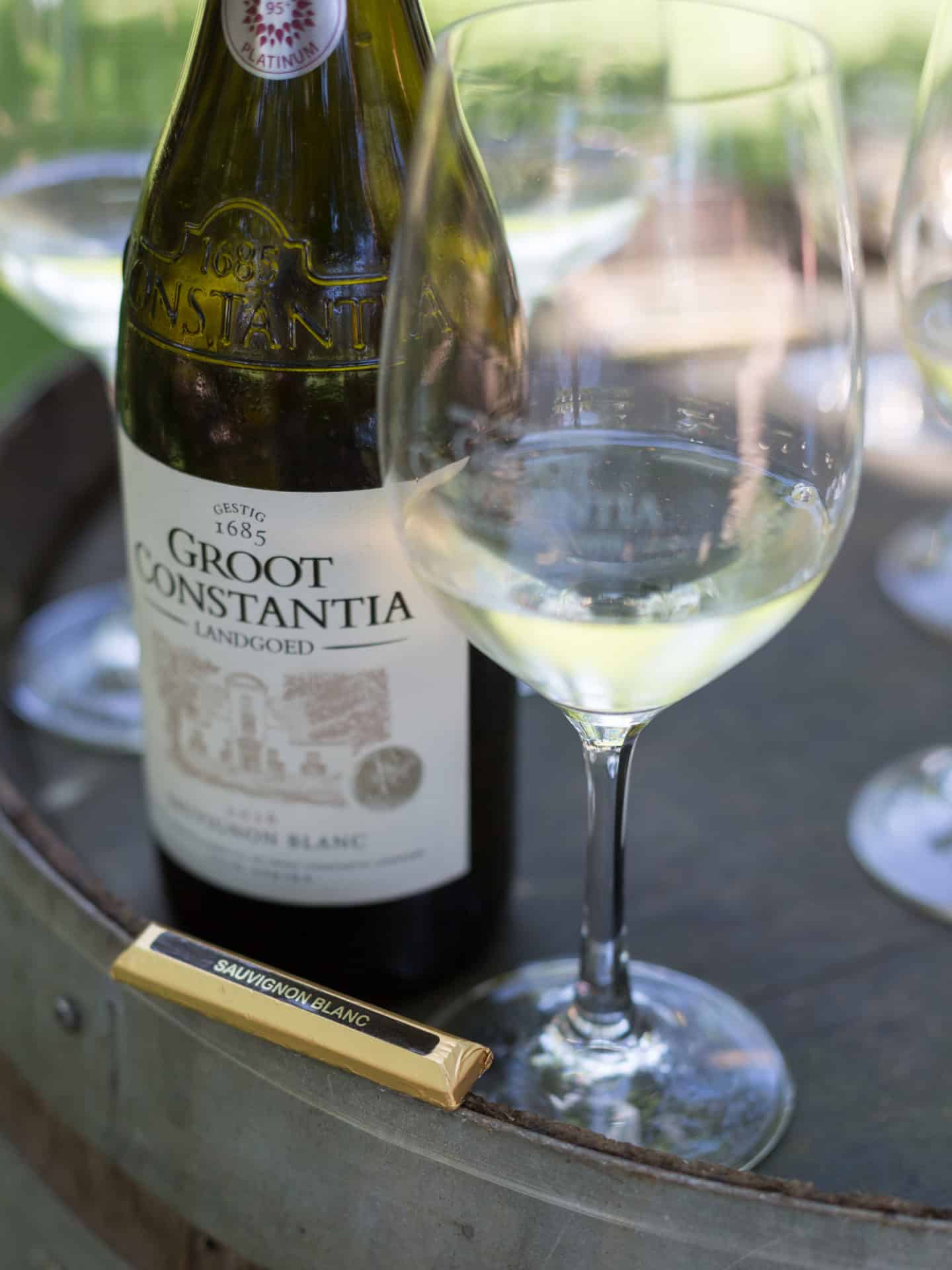 Our Gouverneurs Reserve White is a winner from our resident grape whisperer, Boela Gerber. Blended from 75% Semillon and 25% Sauvignon blanc grapes, this wine is a celebration of the soil, the ocean breezes, the French oak barrels and the wine-makers superb skills.

Taste it on our Estate with views of the slopes of Table Mountain where nature started the process.
Share it with friends, paired with a Chilli prawn linguine or a fresh kingklip with prawns and a white wine sauce.
The Ultimate Pairing:
Groot Constantia wines with custom made chocolates.

Groot Constantia Shiraz with secret spices and vanilla chocolate.
The Shiraz is the only hand pressed grape on the estate, and this grape is a favourite of Boela Gerber the wine maker. Enjoy the wonderful array of cinnamon, nutmeg, vanilla, cloves and peppery notes.

Groot Constantia Sauvignon Blanc with tropical guava white chocolate.
Sauvignon Blanc is ideally suited to Constantia as it thrives on the cool ocean breezes. The chocolate is silky smooth and the overall combination tastes like summer. Crisp, light and fruity.
Groot Constantia Rood with cherry blossom chocolate
The 2016 Groot Constantia Rood is a blend of eight varietals including Merlot and Pinotage. The chocolate is surprisingly sweet for a dark chocolate, this is due to the high volume of cherries, while the coconut oil makes it as smooth as silk as it melts in your mouth. This easy drinking fruity blend is a great party wine and this pairing is outstanding.

Groot Constantia Gouverneurs Reserve with Morello cherry tobacco dark chocolate
This is a Bordeaux blend and the 2016 is about 65% Cabernet Sauvignon with Cabernet Franco and Merlot added. The wine is woody, fruity and intense as is the chocolate, creating a complex and rich taste extravaganza.

Groot Constantia Pinotage with blackberry milk chocolate
Pinotage is unique to South Africa and is the result of an experiment to create a Pinot Noir grape that could withstand the heat in South Africa. Pinotage is a cross pollination of Pinot Noir and Cinsault and it invokes feelings of the warm earth, sun ripened fruit and berries just bursting with flavour. The dark chocolate adds to the richness of these tastes.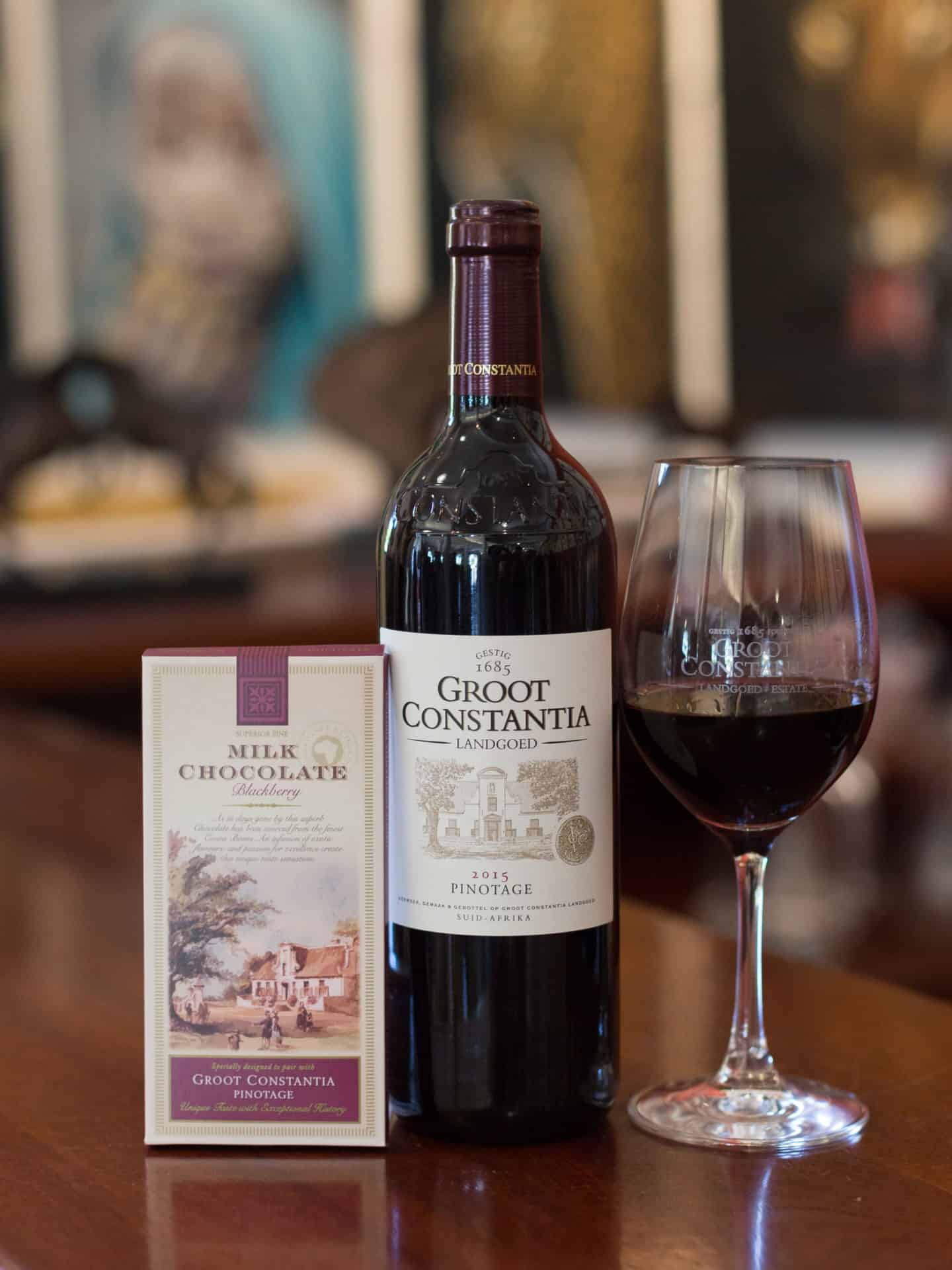 Enjoy Groot Constantia wines home and create your own pairings, then share the best ones with us. It's time to #SipSummer.

From our cellars Frederick the Great of Prussia, Louis Phillipe (King of the French) and Napoleon were supplied...
come and add yourself to the list!
Become part of a lineage of royalty and noble men who have savoured our wines for centuries.
By joining our exclusive Groot Constantia Wine Club you will enjoy the following exclusive benefits:
No initial sign up cost

Wine Club Members receive a standard 10% discount on Groot Constantia wines bought at the Groot Constantia Wine Estate and on our website www.grootconstantia.co.za

Be among the first to be informed of specials and new releases

Have the exclusive opportunity to pre-order new vintages