Raise your glass to see, swirl, smell and sip any time of the day!
Wine lover or professed connoisseur, wine tasting is always on the cards in Cape Town and since it's always wine time somewhere, why not sip on the finest wines at South Africa's oldest producing wine estate, Groot Constantia. 
Currently, the estate has two unique wine tastings on offer that keep locals coming back for more and tourists intrigued. Your wine tasting experience begins the moment you arrive, greeted by growing vines and scenic surrounds. It's all about the finer details. 
Choose between:
Tasting 5 exquisite wines of your choice or 
Putting the exclusive Wine & Chocolate pairing to the test. 
Apart from these two unique wine tasting offerings, you get to choose where on this beautifully vast estate you want to sip in style. Pairings are offered at three different venues all located on the Groot Constantia Estate, and it's up to you to choose the one that suits your vibe and tribe best. 
As you enter, your eyes immediately catch a glimpse of the first tasting room, and perhaps the most popular one, recently revamped and ready to welcome you! Inside you'll find the carefully curated gift shop, where wines are available for purchase too, alongside spacious seating suited for intimate dates and larger groups.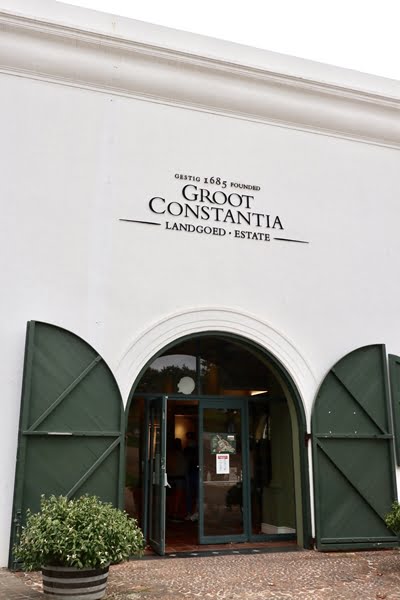 Other tasting room options are inside Cloete Cellar as well as inside the modern production cellar, hidden away at the back of the estate.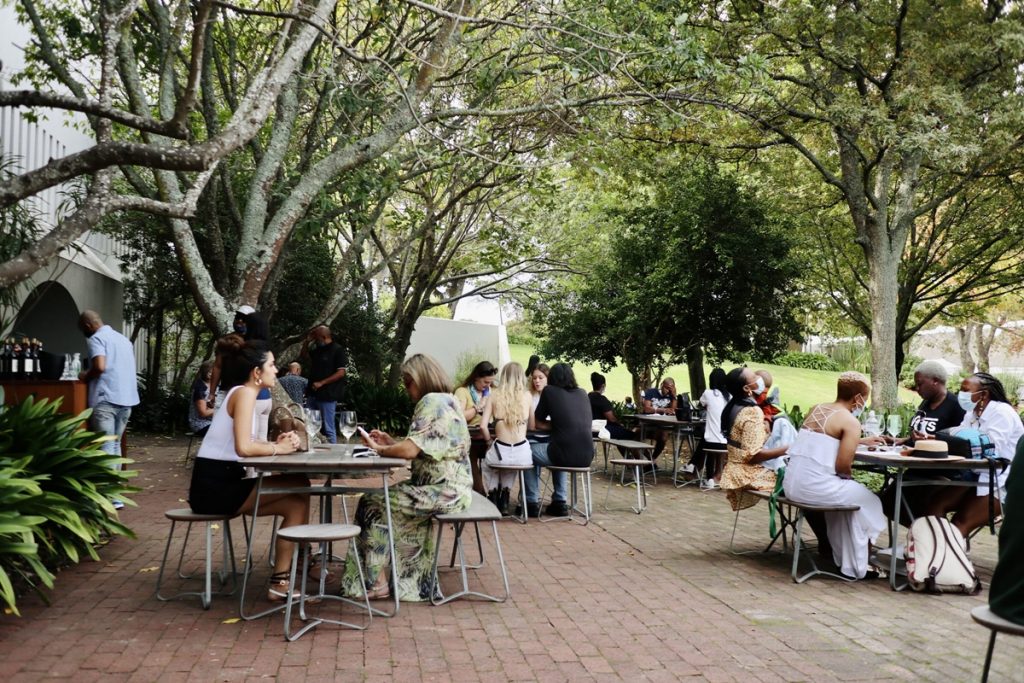 But what about the wine you may ask? Groot Constantia's wine tasting informs, entices all the senses and might just have you become a regular visitor before you even know it. 
The standard wine tasting may only be R100 but don't let the price mislead you. As affordable as it may be, you'll be sipping on award-winning wines that have been celebrated through the years and continue to be revered around the globe. You'll find many beloved choices on the extensive wine list including firm favourites like Sauvignon Blanc, Pinotage, Shiraz and Rosé to name but a few. Which five will you choose? 
This wine tasting is simple and informal yet remains sophisticated, and like any tasting, the branded Souvenir Spiegelau Crystal Glass is yours to take home and cherish as you sip your Groot Constantia wines at home too.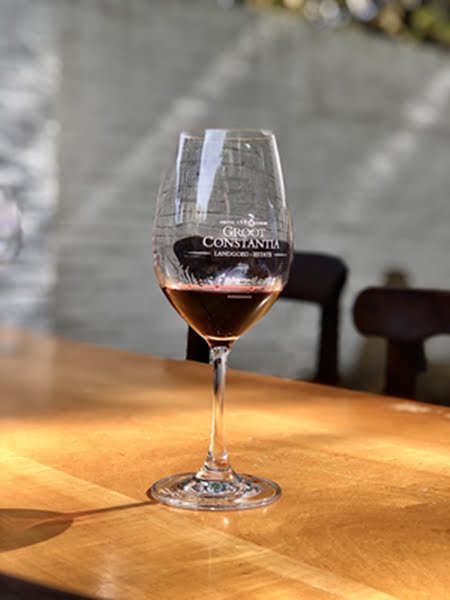 If however, you're ready to try something new that will tantalise those taste buds even more, the well crafted Wine & Chocolate pairing was made just for you, with five superior fine chocolates carefully matched to five divine Groot Constantia wines. 
For centuries, cocoa and wine have been two of the most sought after luxuries in Africa and this perfect pairing allows you to indulge in life's greatest pleasures, for only R150 per person. 
As the first wine is poured, you'll be guided on how to fully savour the experience and identify the flavours, aromas and scents easier than you may think. As you swirl your Sauvignon Blanc, smell its crisp notes and take that first delicious sip, you'll be surprised by what your taste buds get to enjoy next. Unwrap your Tropical Guava White Chocolate, taking but a slight bite, allowing it to melt in your mouth as you take your next sip of wine – the sip that takes you right back to the heart of carefree summer living, providing an invigorating and fresh taste for your palate. 
Just for a moment, stay there.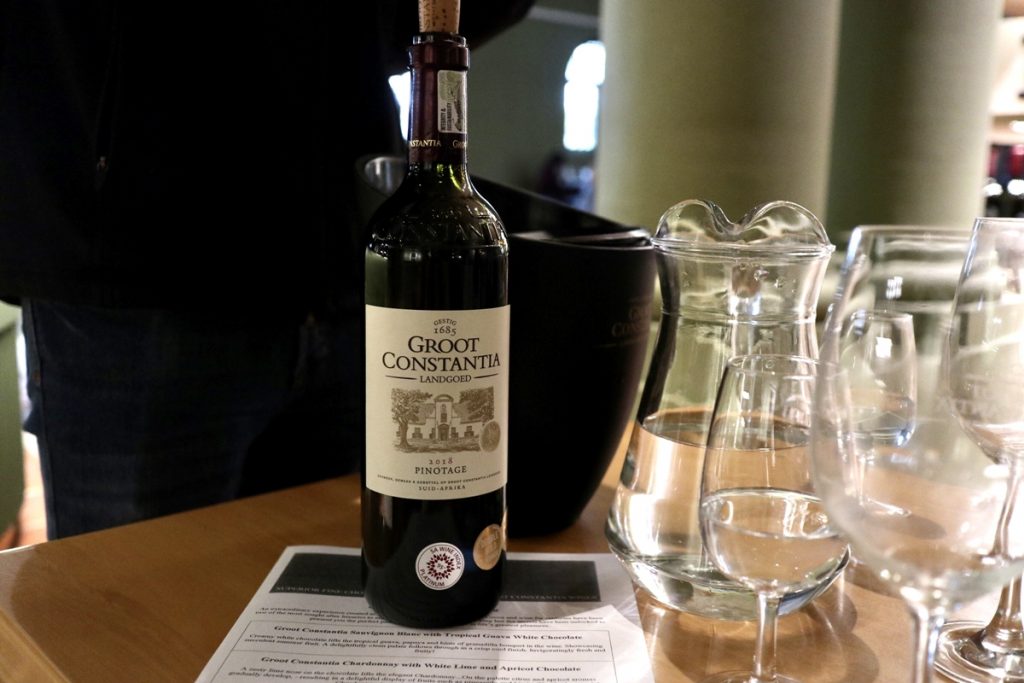 Each bite compliments each sip and as you make your way through the tasting, as the chocolates continue to guide you, transporting you through an exceptional, seductive journey of flavours that erupt in your mouth. 
To truly savour this tasting experience it is best to hone in on all of your senses. 
What do you see, smell, taste and feel when drinking each wine? 
What story is being told each time? 
The pairing includes:
Groot Constantia Sauvignon Blanc with Tropical Guava White Chocolate, offering a fresh fruity taste.
Groot Constantia Chardonnay with White Lime and Apricot Chocolate, elevating the already elegant Chardonnay. 
Groot Constantia Pinotage with Blackberry Milk Chocolate, bursting with berry flavours.
Groot Constantia Shiraz with Secret Spices & Vanilla Chocolate, boasting passion yet lingering with style. 
And last but definitely not least, Groot Constantia Gouverneurs Reserve with Morello Cherry Tobacco Dark Chocolate, provides breathtaking complexity for this already captivating wine.
All chocolates are exclusive to Groot Constantia and there's no shame in doing this tasting as frequently as you wish to.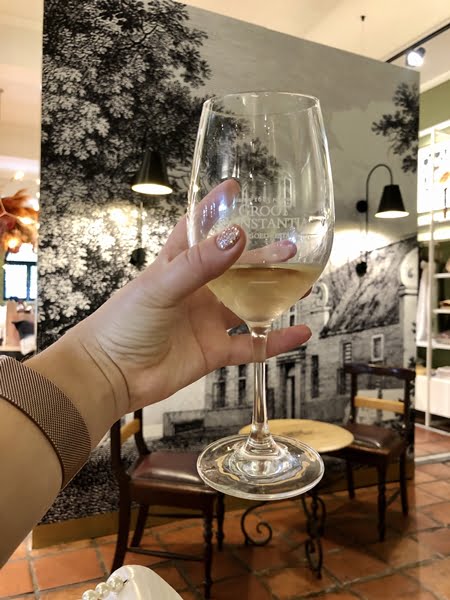 Wine tasting is available 7 days a week from 9h00 to 18h00, with the last tasting at 17h00.
For more information on Groot Constantia's wine tasting, visit  https://grootconstantia.co.za/experience/ 
Connect via Twitter, Facebook and Instagram @grootconstantia.
Written and photographed by Juanita Abrahams and Juan Leo